Swindon's waste now powers a cement works and German homes.
George Eustice MP, Parliamentary Under Secretary of State for farming, food and marine environment, at the Department for Environment, Food & Rural Affairs watched tons of Swindon resident's rubbish speed in front of him on conveyor belts after he cut the ribbon to officially open the town's mechanised waste to energy recovery facility on 20 February.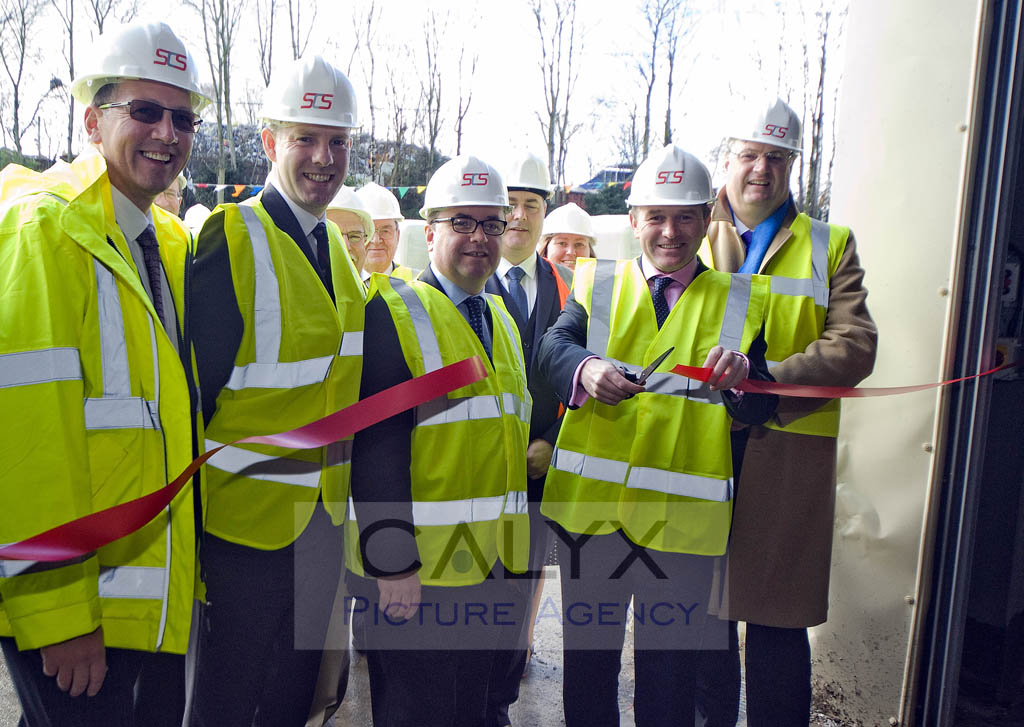 The minister heard that residents currently separate about 50 per cent of waste – glass, paper and plastic – for kerbside collection, recycling and resale back into industry. But every day between 150 to 200 tons of rubbish is picked up from households which, up to the opening of the new facility, went into landfill.
Trials at the installation at Swindon Commercial Services Household Waste Centre at Waterside Park started in December and within weeks was processing 95 per cent of the town's wheelie bin waste, and waste dumped by the public at the adjacent household recycling centre.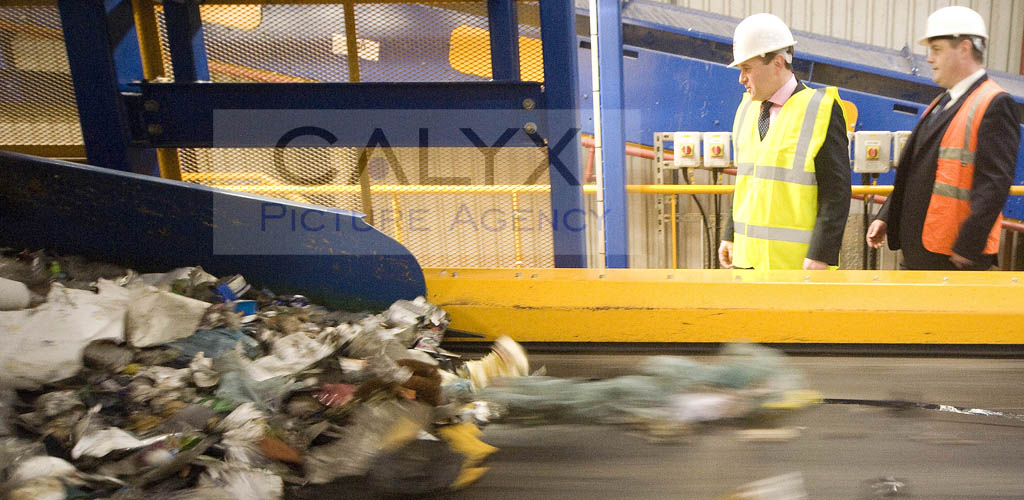 The £6 million investment by Swindon Borough Council means that the rubbish that Swindon residents throw out will no longer cost the council taxpayer £3 mi
llion a year in landfill charges.
The installation is the first in Britain to process household black bag waste into refuse derived fuel (RDF) for incineration at power stations outside the town.
By April – after the installation of giant driers – the waste can also be turned into solid recovered fuel (SRF) which has been separated and dried to a specified low moisture content to produce a higher quality fuel source.
The minister, the town's two MPs Robert Buckland and Justin Tomlinson, were accompanied by Swindon councillors on a tour of the large building at Waterside Park to see where the contents of up to 20 refuse trucks a day unload their contents at one end to be be mechanically separated along a series of conveyor belts, interspersed with sorting devices, much of which is set about 10 metres off the ground.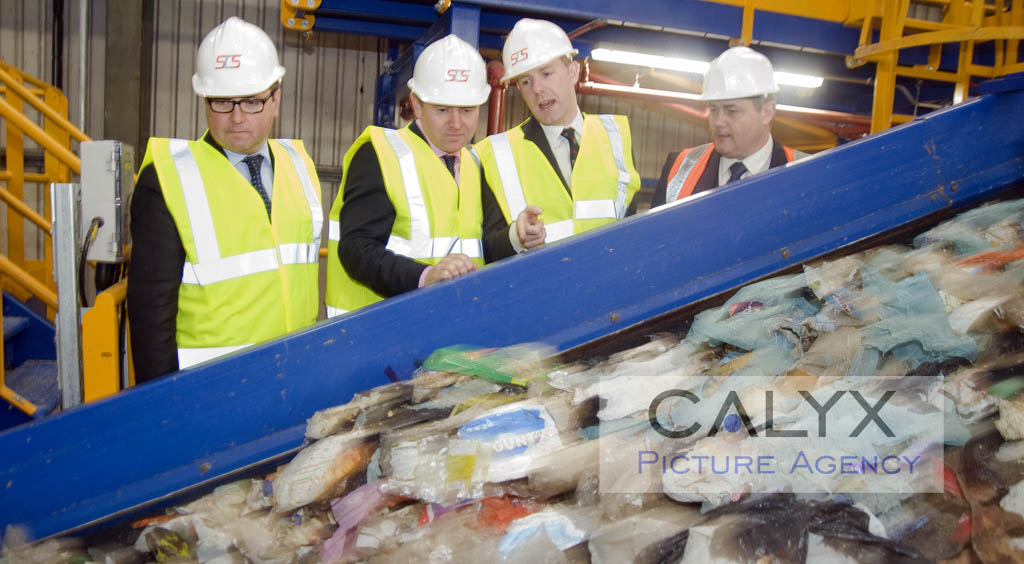 An operator using a giant claw loads waste into a hopper which feeds a large rotating trommel to shake and separate the soggy squashed mess. Sand, soil, bits of glass and gritty particles drop through holes in the machine for reuse elsewhere.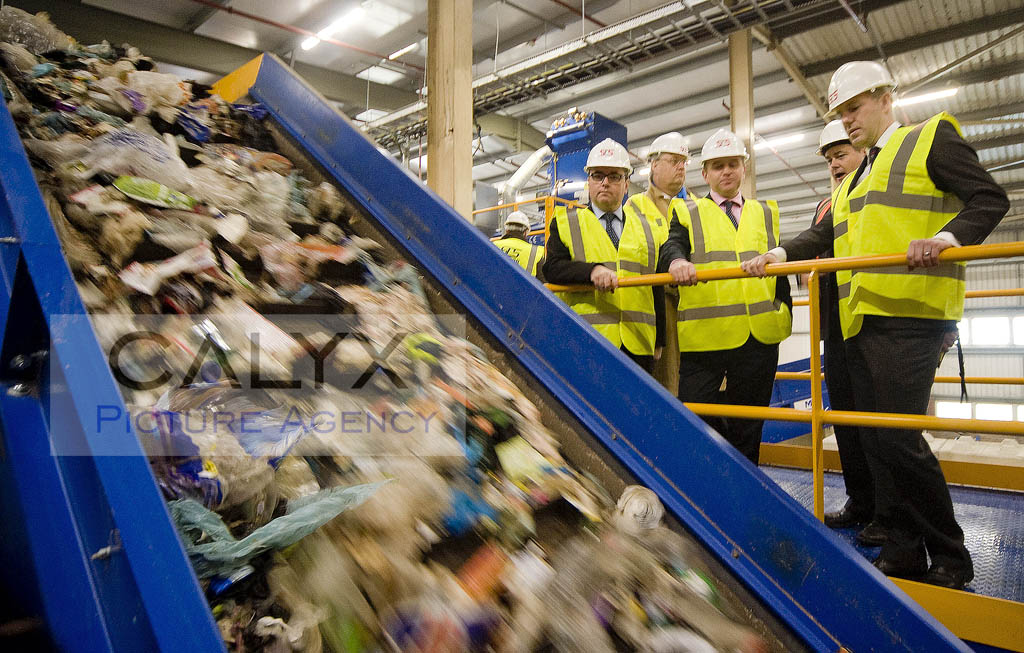 The larger separated waste – plastic, metal, paper and food waste – is carried on conveyor belts through a series of vibrators, magnets and magnetic force fields to pick
out different kinds of metals which drop onto side conveyors and deposited into different collecting areas, to be sent for resale in recycling markets. Air blowers divert lighter material like paper and plastic onto the next stage whilst heavier waste and larger bits that have not broken down, including harder food items like potatoes, are filtered out to be broken down more and sent through the system again.
At the end of the line is a giant shredder that breaks down everything remaining into flakes that are squashed and strapped into giant bales, before being wrapped in plastic and stored outside to await transportation to power stations and other fule consuming plants.
The impression is that of a roaring giant, demanding to be fed with huge quantities of the disposed detritus of our lives, speeding along the conveyor belts, channelled into different piles, all of which to be repurposed, whether it be sand and grit for the building industry, metal to be melted down, or plastics, wood and food to be shredded, baled and burnt.
A surprise is the remnants of old technology in the waste stream. Long lines of video tape festoon the conveyor belts as cassettes break apart and spill their contents. Mattress are too big and bulky to go through the facility and tightly constructed and still have to go to landfill.

Sean Magee, who is largely responsible for the design of the Swindon facility, working closely with Machinex, the Canadian company that won the contract to supply it, told the guests: "Every installation is different according to the site available. We had to design a compact system because of the limited space to fit the equipment in. Whilst Machinex are our design and installation partner, we chose market leading equipment sourced from a wide range of specialist waste handling companies from the UK, Germany, Austria, and the Netherlands. Some of the equipment is more expensive, but we know it will perform to the expected specification and deliver the results we predict.
"We have an 8 year contract with Swindon Borough Council to process municipal waste and repay the investment, though we predict the facility will have saved £16 million. After that the installation will be making a clear profit for Swindon Commercial Services which is owned by the borough council.
"We've had lots of visitors from around the country; they're amazed that we've created a long term method to deal with black bag waste and greatly reduce cost."
The installation has the capacity to process 100,000 tons of waste annually, 50,000 of which will be municipal waste. Over the next few months the Waterside site will start process industrial waste which can be turned into fuel.
Whilst Swindon is first local authority in Britain to make the investment in the technology, there are still major costs because the bales of RDF waste have to be transported to incineration plants in Holland and Germany because British power stations are not yet ready to use it – and the plants have to be paid to burn it, although this is still a saving over paying landfill tax and the gate fee to the landfill operator.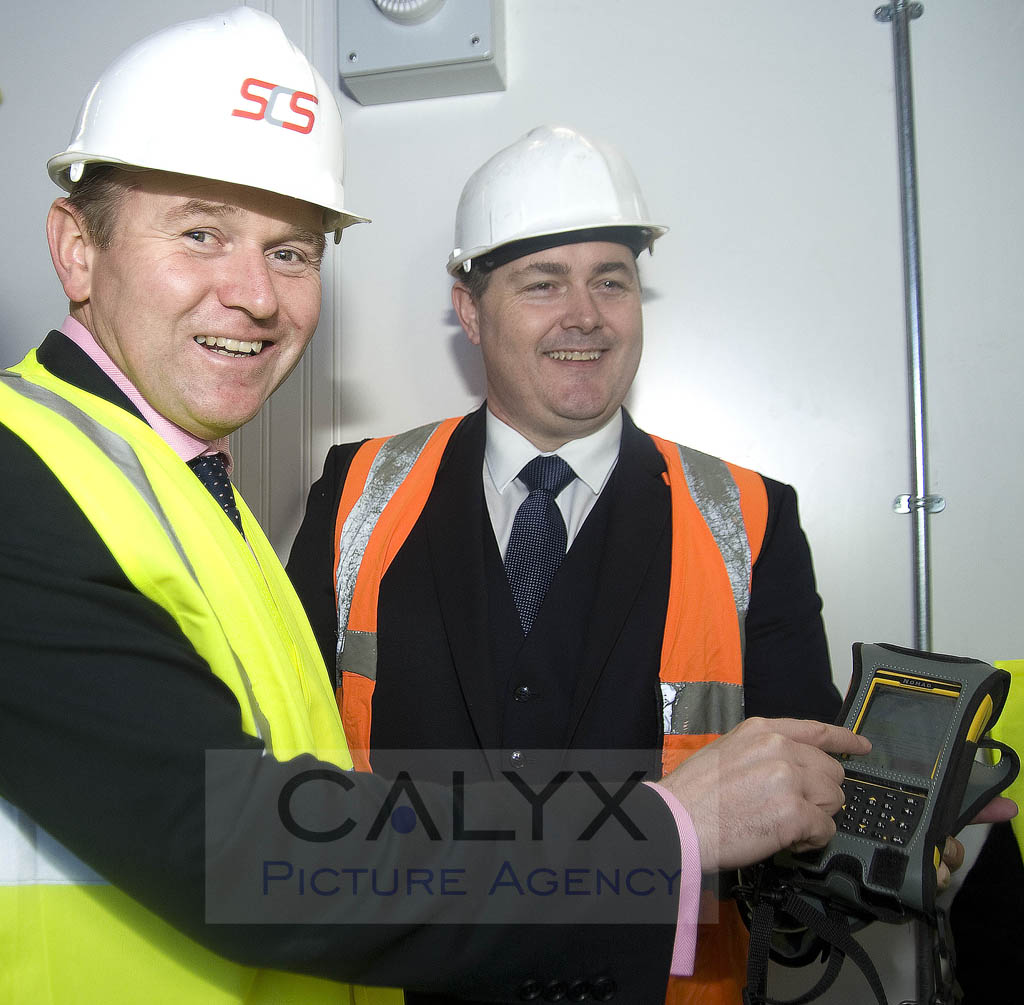 Minister George Eustice MP said he was very impressed by the installation. "DEFRA is keen to encourage plants like this; we cannot keep chucking waste into the ground. Swindon is leading the way and other authorities will follow. But its a pity the waste has to be transported to Germany. We need UK manufacturers to see the opportunities presented by this low cost source of fuel produced in this country and invest in new plant for local power generation, or make changes to their existing power plants. We're looking for creative and innovative ways to use this fuel.
Robert Buckland MP said: "I'm really impressed by the council's investment. It's good to see Swindon leading the way to innovation in reducing the reliance on landfill and dramatically reducing the cost upon the council taxpayer."
Justin Tomlinson MP added: "The waste to fuel facility is both fantastic and fascinating in equal measure. I find it incredible that 95 per cent of the waste that goes into wheelie bins and is dumped at the household recycling centre can be turned into fuel. I'm glad Swindon is leading the way."
Swindon councillor Des Moffat, who represents Rodbourne Cheney where the plant is located said: "Turning waste into fuel for power stations outside the town is a fantastic investment. The system is really clever, automatically sending waste material back through the system if its too large.
"It's such a contrast to the ridiculous proposal by Hippofan to build what they call a biomass plant just down the road, when all they want to do is import huge quantities of waste wood and incinerate it on a site close to people's homes and several schools nearby."
Copy from: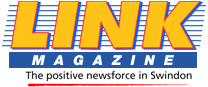 where you can read the full article.
Gallery: