PURTON Spearheads UK Communications Revolution with Red Phonebox
A dilapidated red BT phone box by the Library in Purton has a new lease of life courtesy of a forward-thinking local Wiltshire Parish Council and digital communications specialists LDE Group Ltd. LDE is based in nearby Braydon and Managing Director Julio Wildeboer believes this is the first communications hub of its kind in the UK. He is delighted this unique phone box is staying true to its original purpose.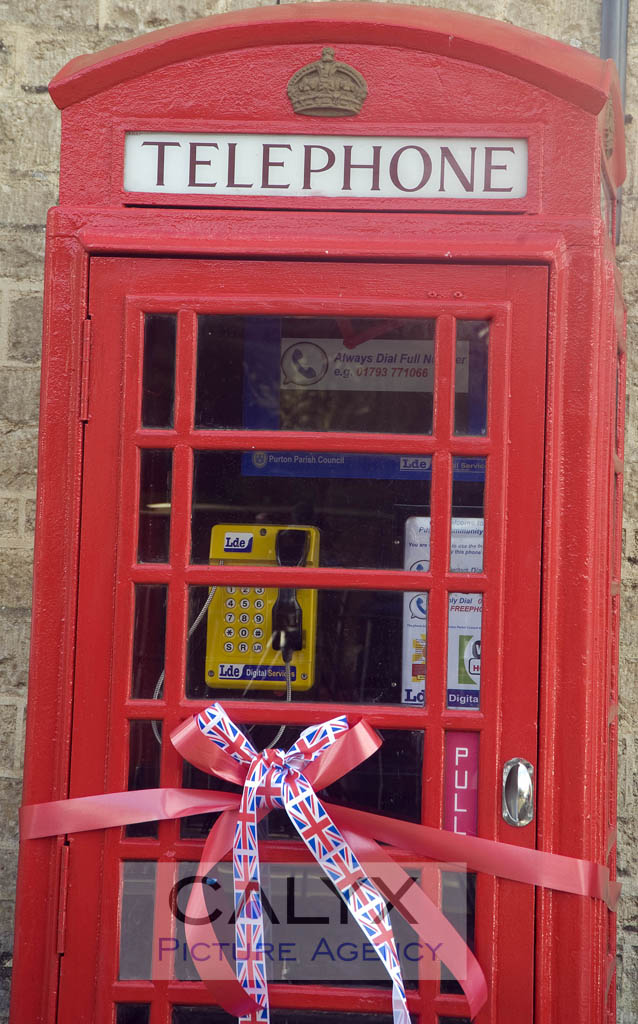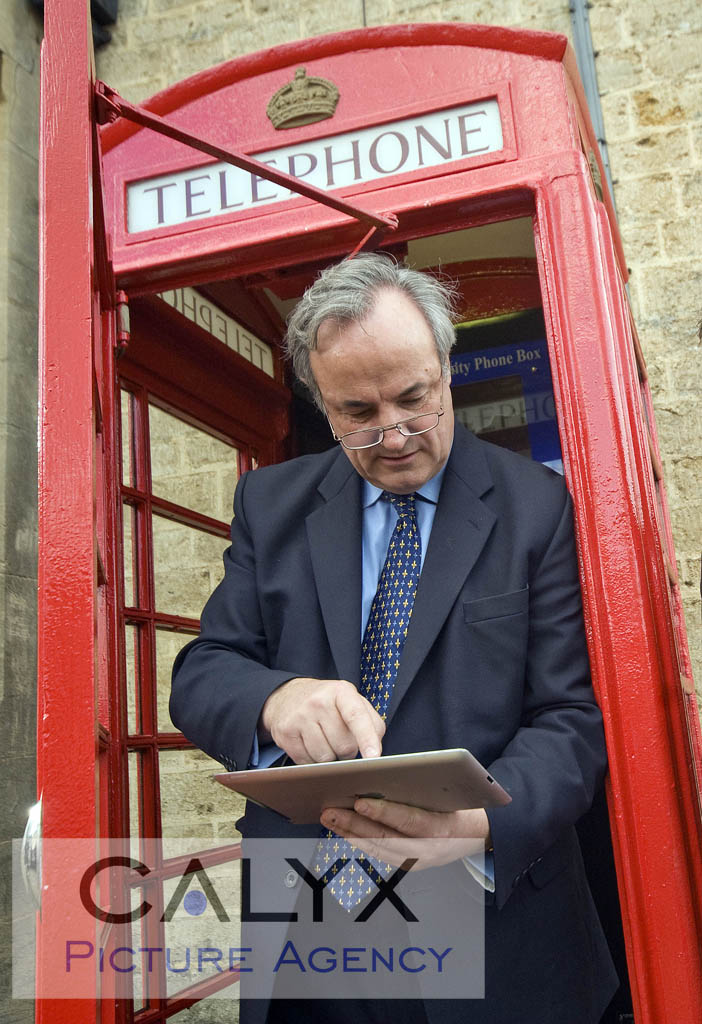 Thousands of red phone boxes up and down the country have gone to rack and ruin as mobile phones reduced the need for public payphones. Some have been converted into libraries or flower shops or places to store community defibrillators, so having been more or less abandoned as a company asset; BT welcomed this new use when discussions began several months ago.
Purton's phone box had been vandalised and was in a very poor state of repair but as it is a "listed building" there were design features that had to be maintained. While the look and feel of it may be old school, in terms of technology it is state of the art because it is a free Wi-Fi hotspot. Anything you can do on your mobile device, you can do using the keypad and screen.
Special features include free phone calls, a Bluetooth messaging service so as people enter the village the Parish Council can send a welcome message and advertise local events. A hidden CCTV camera deters vandalism and a webcam will give a live window on village life.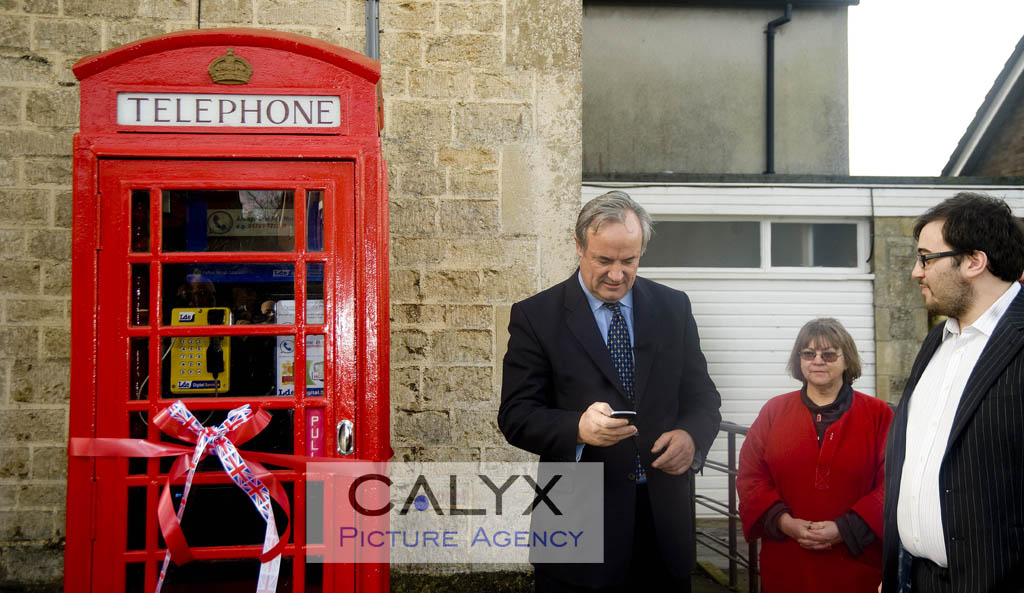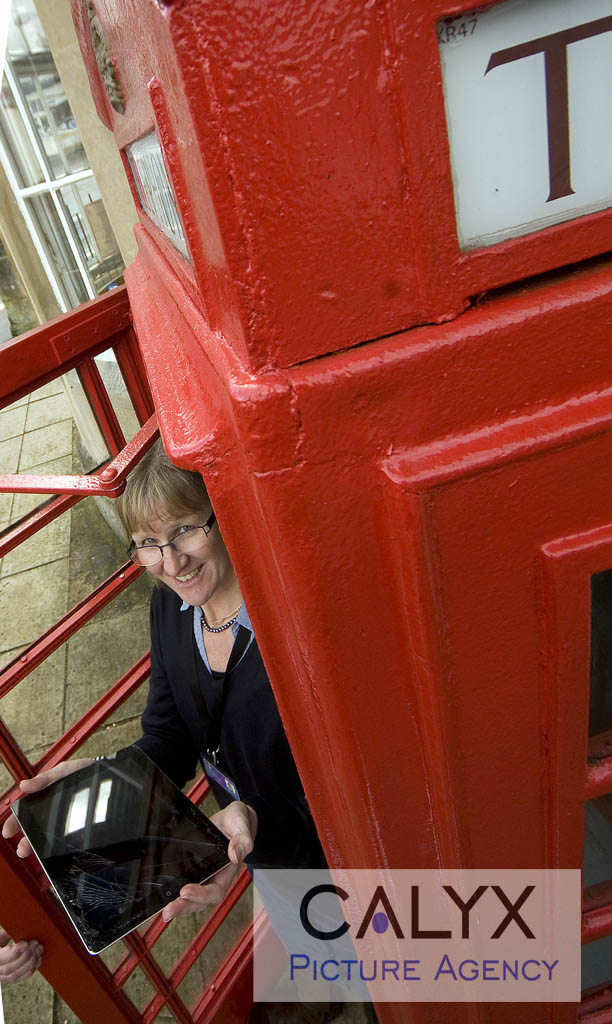 As he cut the ribbon, MP James Gray pointed out that these bright red phone boxes are an iconic British design admired around the world. He hopes the idea will catch on throughout Britain because Wiltshire is a very rural constituency with many areas where there is "no signal" so he is forever hunting for Wi-Fi connection for his iPad and mobile phone to keep up with parliamentary business on the move. James Gray points out that nowadays, community nurses and farmers all need internet connection on the move and face the same communications issues so this pioneering use of red telephone boxes would be extremely valuable in rural communities.
Chairman of the local Parish Council Ray Thomas has lived in Purton for 30 years and said "When we were approached by LDE we thought it was a great idea. It cost us £1 to transfer ownership from BT and adopt the phone box. Maintenance costs will be met by LDE so it won't cost residents anything". Mr Thomas was at pains to point out that only Parish councils can adopt the old BT phone boxes in situ. Individuals cannot adopt them.
Copy: Rhona Jack.