Petition to Make Ask.fm Expose Cyber-Bullies Started by Josh Johnston
By: Rhona Jack
Last Saturday, 12 year old Josh Johnston organised his first protest march through Royal Wootton Bassett in a bid to get the Latvian-based Ask.fm social media website to drop the cloak of user anonymity which cyber-bullies hide behind. Josh is collecting handwritten signatures and set up a Facebook page to list future campaign events www.facebook.com/pages/Joshs-Askfm-Campaign/522519357816234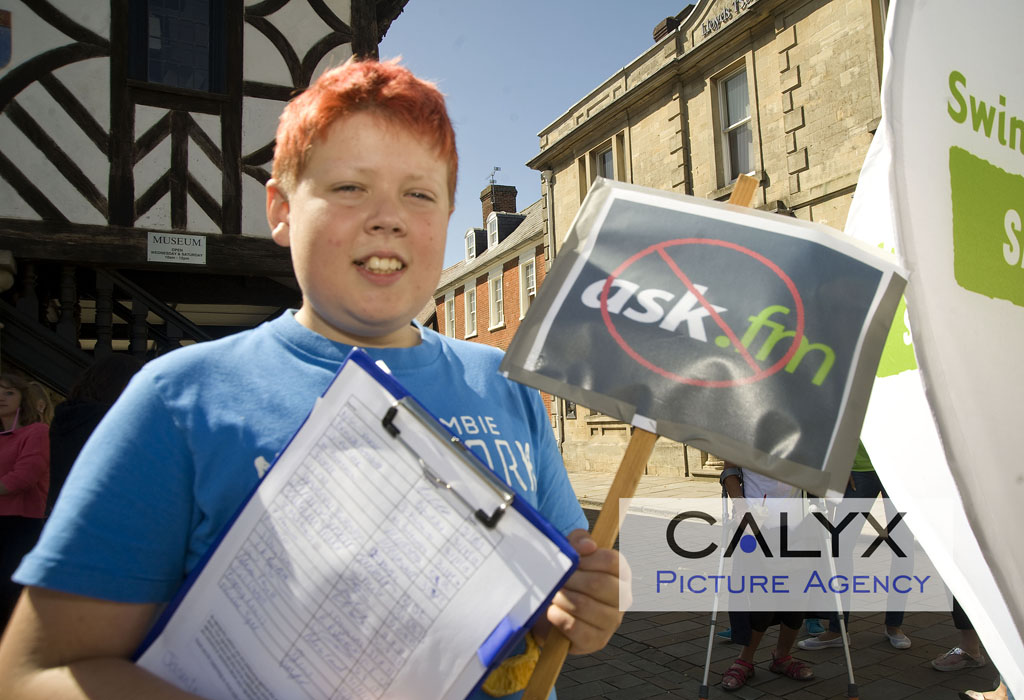 We all know bullies are cowards and Ask.fm's anonymous registration allows internet trolls to engage in vile bullying tactics, singling out and ganging up against newcomers. Several teenagers subjected to this appalling treatment have recently committed suicide, which is why The Samaritans contacted Josh to help support his campaign.
When Josh started at Royal Wootton Bassett Academy secondary school last September, many of his new friends joined Ask.fm. Cyber-bullying is deadly serious and just two weeks after opening his account, anonymous trolls targeted Josh with venomous messages such as "Go die", "Go hang yourself" and "Go slit your wrists". Like any teenager trying to find their feet in a brave new world, Josh was vulnerable to such shocking, personal messages. He kept his suffering private so their messages sapped his confidence. Within a week "They were getting to me and I began believing they were right".
Self harm and two suicide attempts later, Josh has found inner strength to fight back. With support from family, friends and his school counsellor, he is taking a stand on behalf of other young people going through the same mental torture. He says "I'm determined to make changes for the kids of the future." 42 year old Mum Alison comments "He cares and doesn't want anyone else to go through what he has."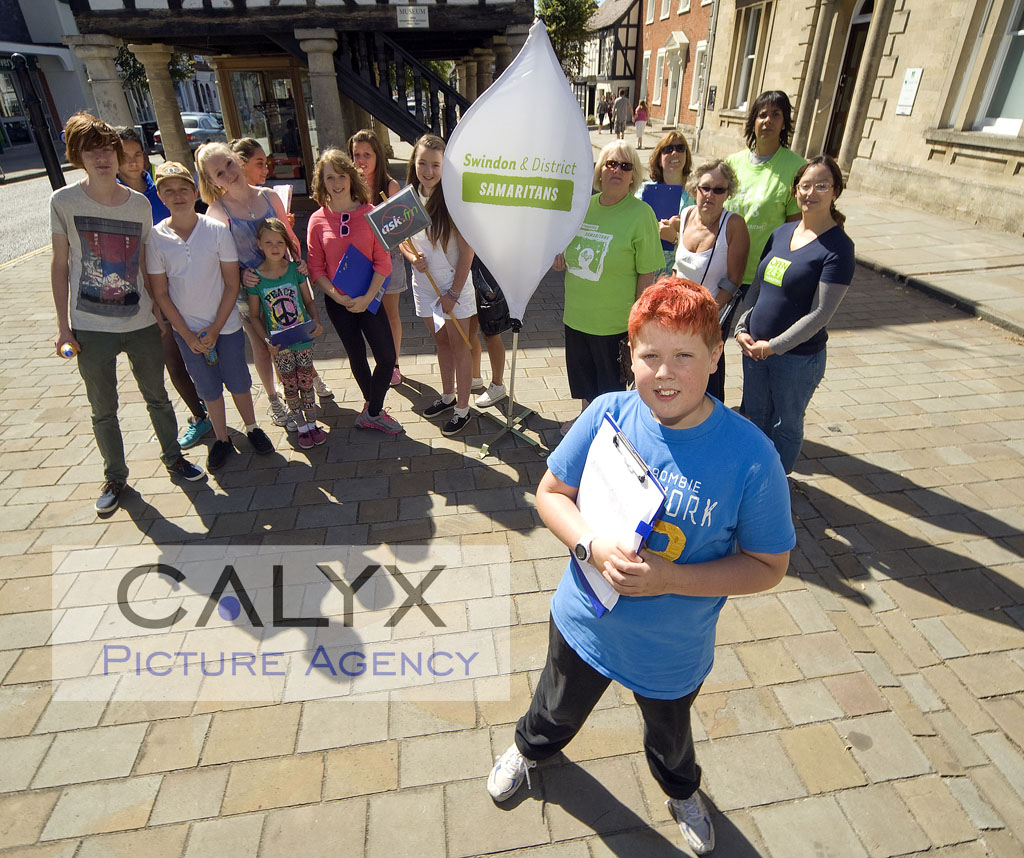 A BBC Radio Wiltshire debate saw many adults asking why children don't just log off and close their accounts; a viewpoint echoed by Royal Wootton Bassett Councillor and former Mayoress, Allison Bucknell. She can't understand how a bully can target someone they don't know unless they stand to gain something from it. She thinks this deliberate abuse is not coincidental. She asked why children still log and Josh's answer is that his friends were all doing it and he wanted to be accepted. Peer pressure is powerful and even after he stopped responding directly, cyber-bullies still got to him by posting messages on friends' pages. Allison understood and signed the petition.
Adults generally don't understand today's online teenage society so Josh says "The press normally listen to adults but now it's our time to be heard. I want kids to have a voice. We want Ask.fm to take away anonymity so people can be traced and made responsible for their actions. You're supposed to be able to ask people anything but this website is being used for the wrong reasons."
His Mum adds "I want to make other parents aware. I thought Ask.fm was a radio station and it's difficult because children want their privacy but parents are behind with technology. My husband is involved in IT and thought he'd be able to protect our children from this kind of thing. He had no idea that just a foot away on the sofa, Josh was being attacked like this. You think your kids are safe when they're at home but they're not!"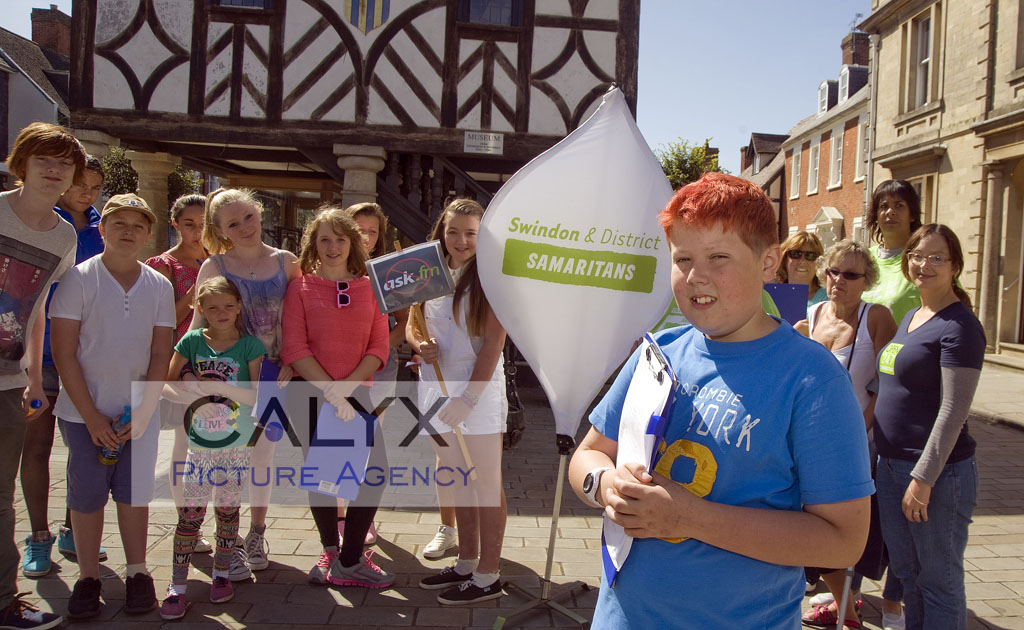 Many people remember the playground rhyme "Sticks and stones may hurt my bones but words will never hurt me" but counsellors across the UK spend endless hours unravelling the devastation caused by bullying and verbal abuse. The Samaritans say young people can call for any reason they are upset. They will be listened to and neither judged nor condemned. You don't have to be suicidal to ring The Samaritans on 08457 90 90 90.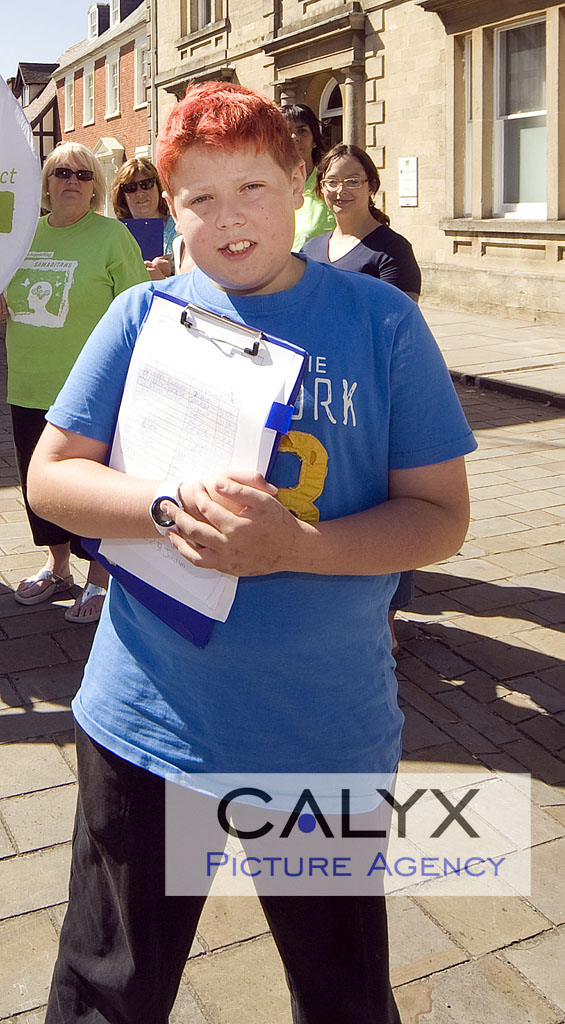 Samaritan volunteer Maria found Josh inspirational. She remarked "For a 12 year old to set up a march and contact the media all by themselves, Josh is a strong character." This makes it hard to believe he was bullied but everyone is vulnerable at some level. However, when cyber-bullies picked on Josh – they picked the wrong person! People react in different ways to the same life events and with support, Josh is NOT a victim. The cyber-bullies' plans backfired because they have created a future leader!
In order to set a court case in motion against Ask.fm, Josh has a target of 2,000 handwritten signatures because they are given more weight than online petitions. His five teams collected over 250 signatures. If you feel strongly about this, log into Facebook for news about a stall in a Swindon shopping centre in September when you can sign the petition.
Josh wants to thank everyone for all their support so far. He is quite clear that Ask.fm will not be claiming him as another suicide statistic!