As luxury air travel goes, the Lockheed Super Constellation is possibly the most iconic early aircraft to be given that title, and the modern equivalent must be the massive Airbus A380 parts of which are produced in the UK.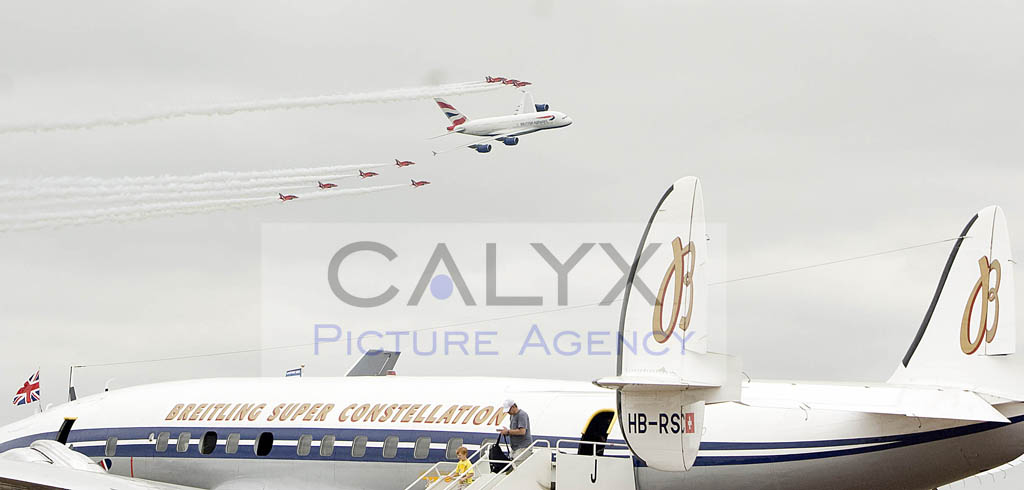 British Airways has just taken delivery of one of the monsters, and displayed it over the Royal International Air Tattoo on the Saturday.
Of course you can't introduce such an iconic plane to the public on its own, so you have to have an escort of suitable status.  What more fitting an escort than the Hawks of the Royal Air Force Red Arrows.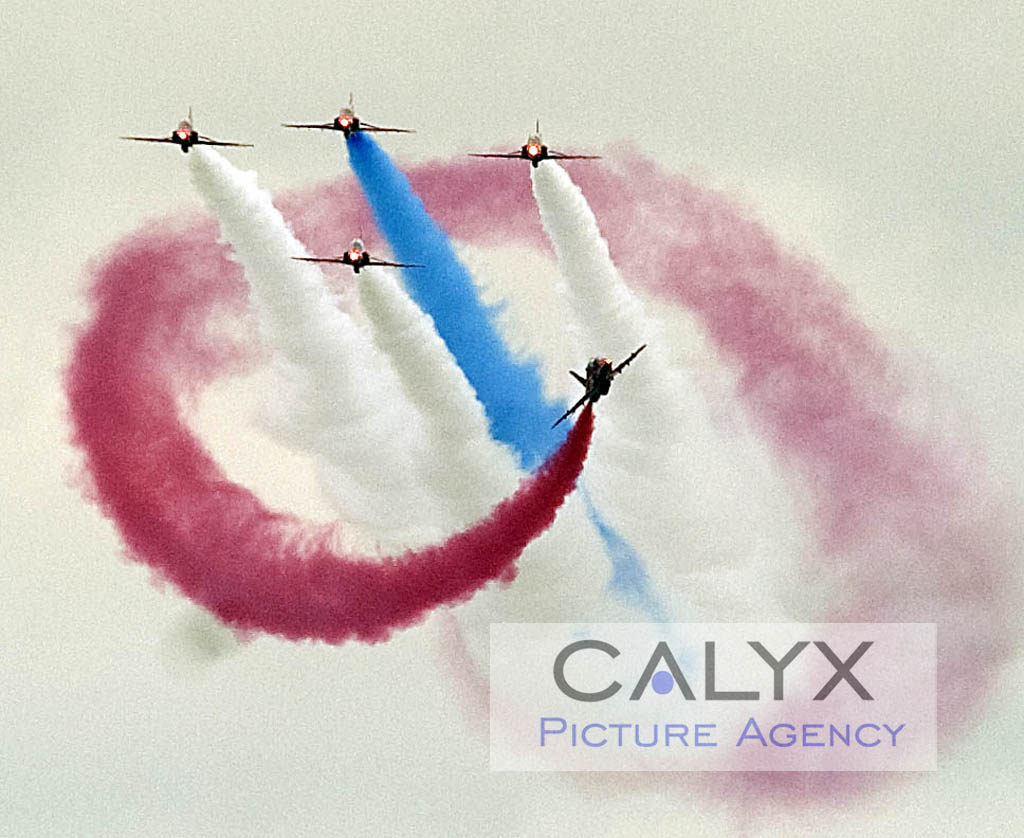 With a fully restored luxury Super Constellation, dating from 1955, all done up in the Breitling livery and attracting large crowds in the static display, you could, in one glance, for a short time, see nearly the oldest and newest luxury aircraft in one vista.
Despite whispers that a certain Apache helicopter pilot may be attending the show as a pilot, the Royal was the Duke of Kent, who has just recovered from a stroke.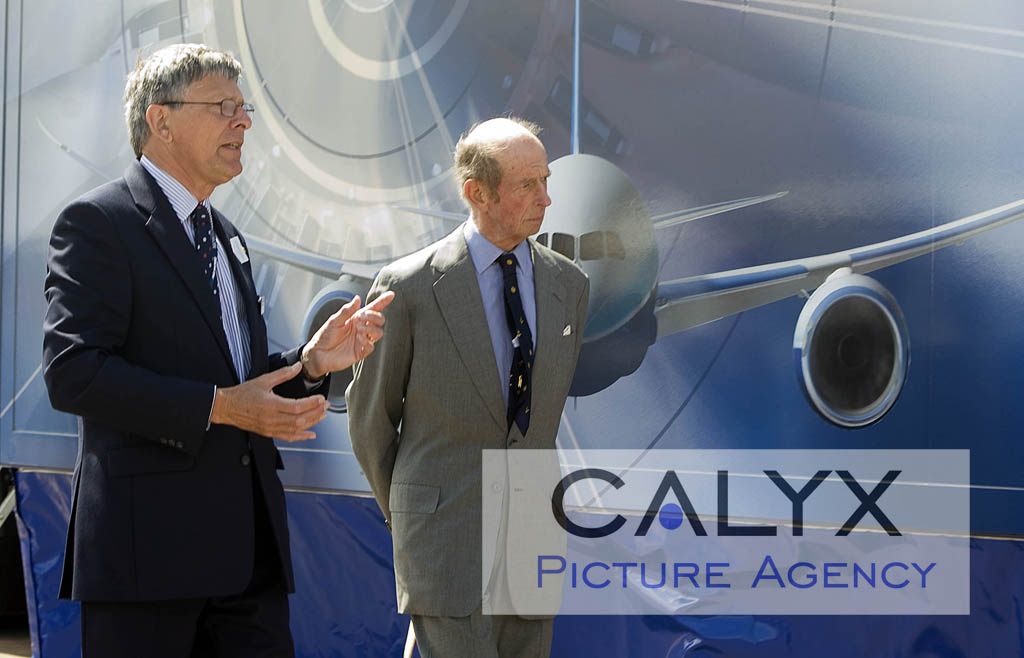 He toured the Technol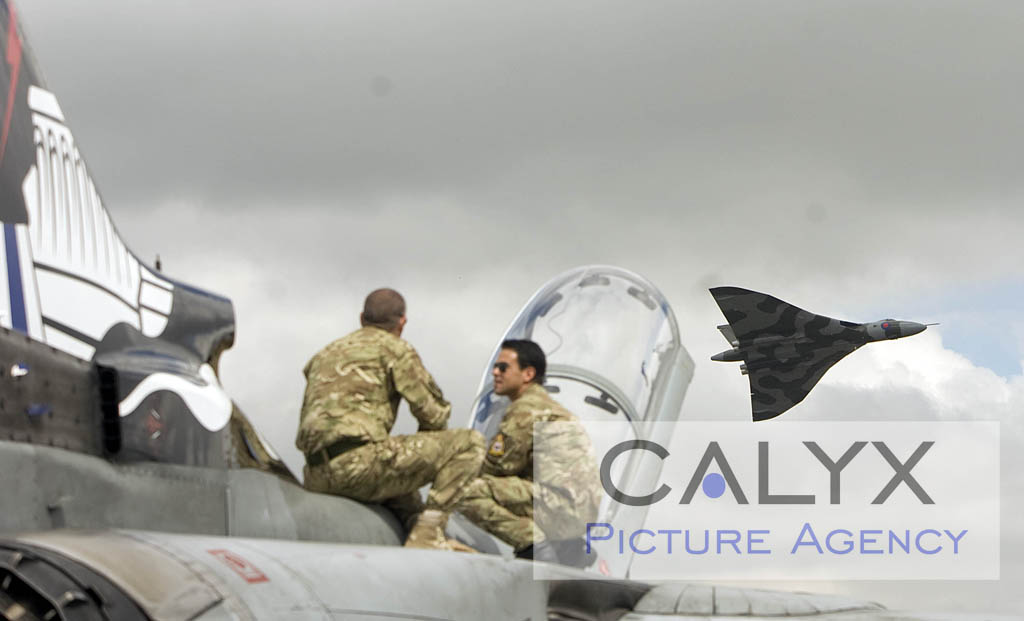 ogy area where the Bloodhound rocket car was on show and checked out the areas where youngsters were learning basic engineering skills.
Swindon's UTC was represented there too.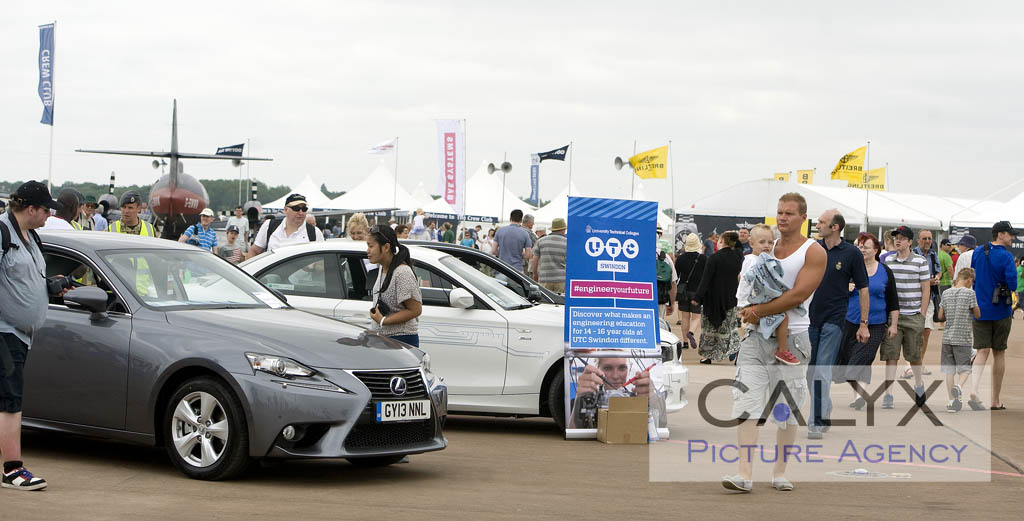 With any RIAT the delta of the venerable Vulcan, with its massive roar, is the ultimate crowd stopper. But make images of it in the air as soon as you can, as time is running out for its engines and soon it will only be able to taxi.
Surly the government should keep this icon of British design in the air as a flying tribute alongside the Battle of Britain Memorial Flight.
Gallery from Saturday at Royal International Air Tattoo.