Crowds gathered to remember the brave Servicemen and women who fought and died in the Afghanistan conflict in a moving Service at The Royal British Legion's Field of Remembrance at Lydiard Park.

Over 40,000 crosses were planted within the walled garden in Lydiard Park, each with a personal message of Remembrance and thanks to the 437 Service people killed since the Afghanistan conflict began in 2001.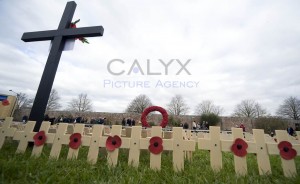 A number of civic dignitaries, guests and members of the British Armed Forces planted crosses to pay their respects to those who have given their lives in the Service of our country.
Legion beneficiary and Former Private in the 2nd Battalion the Mercian Regiment Aron Shelton planted a cross in the memory of his friend Drummer Thomas Wright who was killed in a roadside bomb in Afghanistan in 2007.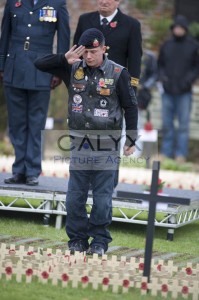 Aron, who was in the same incident, had his left leg amputated as a result of his injuries. From this tragic event came hope when Aron met his fiancée Callan, an old family friend of Thomas'. The couple are now expecting their first child.
"Putting on a poppy for me is about remembering the ultimate sacrifice my mates and others like them made. I'm honoured to have planted a cross in Thomas' memory today.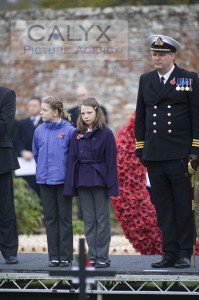 "I've always been a big supporter of the Legion, and when I needed help, their support and advice was second to none. I'm still here, I'm getting married and expecting my first child, I'm looking ahead – it could've been a lot worse."
Tony Woodgate, father of fallen Serviceman Lance Corporal of Horse Jonathan Woodgate, dedicated a cross in the memory of his son. Jonathan was 26 when he was killed in Afghanistan in March 2010. HRH Prince Harry planted a cross for Jonathan, who he served alongside in the Household Cavalry Regiment at the first Wootton Bassett Field of Remembrance in 2010.
After the dedications, The Military Wives Choir from the Defence Academy in Shrivenham performed their hopeful song 'Together we're Stronger' during the Service, and later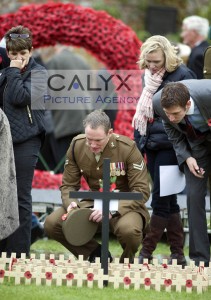 accompanied by a moving performance from Strictly Come Dancing's Anton Du Beke and Kristina Rihanoff. (See separate page.)
"Each year, the Fields of Remembrance show how much heartfelt feeling there is for our Armed Forces who are sadly no longer with us – and we will never forget them," said the Legion's National Vice Chairman John Crisford.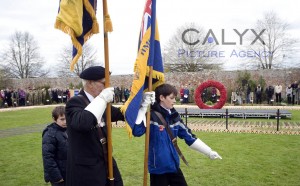 "This Field in particular shows how much public gratitude there is for the sacrifices made by our young Service people killed in Afghanistan. We are very honoured to have so many families, loved ones and supporters here today."
In addition to the Field, 60,000 poppies were also planted with messages of support, laid out in a giant 11.11.11 formation next to Lydiard House to denote the 11th hour, of the 11th day, of the 11th month.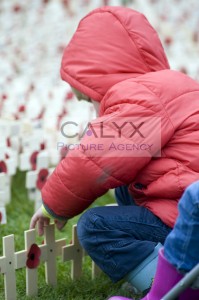 The Legion's Afghanistan Heroes – Field of Remembrance is located at Lydiard Park, Swindon, near Royal Wootton Bassett. It will be open to the public until Sunday 18th November.
The Royal British Legion stands shoulder to shoulder with all who serve.
It is the nation's leading Armed Forces charity providing care and support to all members of the British Armed Forces past and present and their families.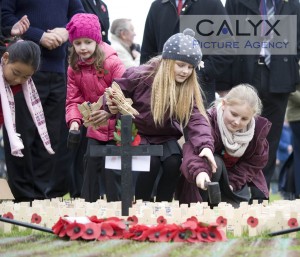 It is also the national Custodian of Remembrance and safeguards the Military Covenant between the nation and its Armed Forces. It is best known for the annual Poppy Appeal and its emblem, the red poppy. www.britishlegion.org.uk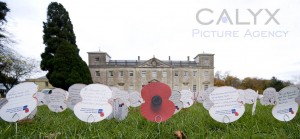 Copy: Link Magazine.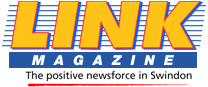 http://www.swindonlink.com/news/silence-falls-in-royal-wootton-bassett-to-remember-afghanistan-heroes