Swindon shoppers were surprised on Saturday 3 November when their browsing was interrupted by some 75 youngsters from Wyvern Theatre-based SYT broke away from the crowds in the town centre to stage a two-minute performance.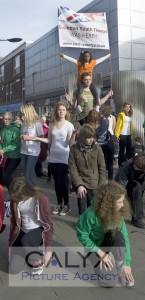 Their flash mob took place accompanied by contemporary music and the world's greatest motivational speech drawn from theatre and film, before the crowd formed a circle, holding aloft one of the cast bearing a banner with the words 'Swindon Youth Theatre was here'. They then melted into the crowd as if they'd never been there.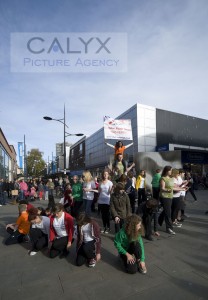 Swindon Youth Theatre wants to attract a corporate sponsor or sponsor for the next three years at least and the performance – which was allowed to go ahead with permission from town centre management company InSwindon – showcased what the theatre company can achieve and how it can reach large audiencee.
SYT, part of the acclaimed Sixth Sense Theatre Company, has been established for over 25 years and has the promise of continued funding from the Arts Council of England for three years from April. It is now looking for a corporate backer or group of backers to support this to the tune of £15 to £20,000 over the three year period.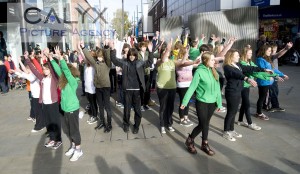 "Since we started we have had hundreds of young people go through our doors. Some – like Billie Piper – have become household names; others are also professional actors with the Royal Shakespeare Company and other theatre companies. For them all, we have helped them to build their confidence and fulfil their potential, making them rounded young people," said Benedict Eccles, Swindon Youth Theatre's Artistic Producer.
"We've always had very generous support from the business community in Swindon and are looking to them again – either one sponsor or a group of sponsors – to help us for the next three years at least, and supplement other guaranteed funding.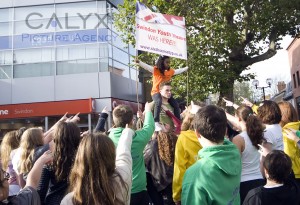 "This flash mob was a way of drawing attention to Swindon Youth Theatre, to say 'we're here, please support us', and we hope businesses will."
Benedict stressed that SYT has much to offer its sponsors. He said: "We can provide performances for employee families, sponsor-branded material, discounted weekly workshop places to employees' children, and much more. SYT has reached tens of thousands of people, so sponsoring us is a great way for a company to get its name out there and support the community at the same time.
Click for more details about Swindon Youth Theatre or contact Benedict or Jo Smyth on 07780 639287.
COPY FROM: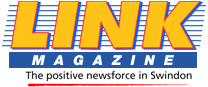 http://www.swindonlink.com/news/-swindon-youth-theatre-flash-mobs-surprised-shoppers