The supplier of cars to St. James' Palace – The Household of Prince Charles – and England Polo team sponsors, Audi, move into Top Gear by Launching New Swindon Dealership; despite the Recession.

On Thursday 13th September in West Swindon, around 250 people gathered for the launch of the new AUDI Swindon Dealership at Delta Business Park on the towns Great Western Way. It brought together loyal customers, enthusiasts and the good and the great from Audi UK, Inchcape the architects and BDB who built the new 'Terminal' design.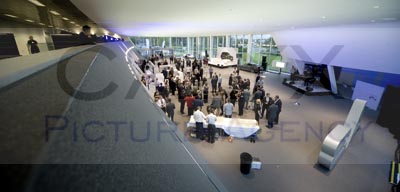 Champagne, wine and canapés accompanied a short video and a Q & A session with dignitaries and technical specialists from Audi's factory.
With 26 year old Will Martin from New Zealand (the youngest tenor in the world ever to have a No.1 classical music album) rounding off the evening.
Will Martin has sung at the Rugby World Cup, Wembley, the Royal Albert Hall and Henley Festival.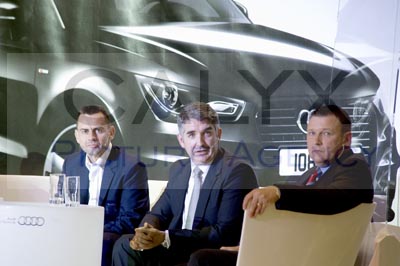 Swindon's Head of Business, Bob McGarva says the evening was all about the new premises, a fantastic product and great people who give their all in support of the Audi brand.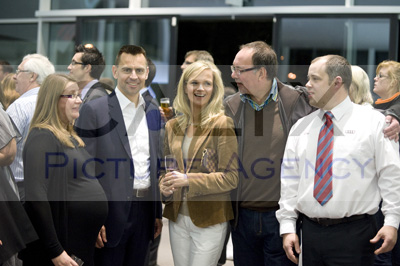 Customers Chris & Caroline Jones could not sing the dealership's praises highly enough. Chris said "We love Audis. They're great cars and the service here is fantastic. Paul (aka Eddie the Chief Technician) looks after us so well it's why we've stayed loyal to the brand. He's proactive, polite and the people here know us. Any issues are perfectly resolved. Parking used to be a nightmare at the old site so this place is great!"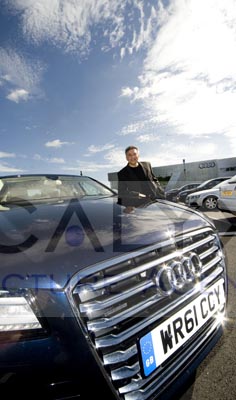 Customer Alan Rogers made two important switches when several years ago he converted to Audi from Jaguar. Then he moved his marketing communications and hospitality business, Red Carpet Enterprises, out of London to the Wiltshire/Gloucestershire border. His business has been thriving ever since. He had a puncture and at short notice Audi arranged a top vehicle for him so he could go to an important business meeting in London.
When he collected his rare midnight blue Audi A8 Audi had kindly completed a valet service. Alan remarked "Now that's service for you!"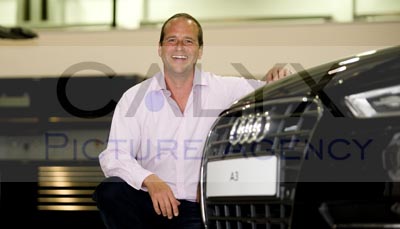 Financial consultant Andrew Newport came along to get a sneak preview of the Audi A3 which is a 40th birthday present for his partner Alex. She is due to pick it up on Saturday.
When quizzed on how Audi sales are holding up in the recession, Managing Director of Audi UK, Martin Sander said confidently 'We are not participating in the recession. We have a fantastic product range. Sales are up. Profits are up – It's all good for us."
AUDI Swindon contacted the Audi Quattro Owners Club and invited enthusiasts Geoffrey Howe and Nigel Hancock, whose white (1989) and black (1988) Audi Quattros graced the entrance. According to Nigel, 'It's really nice to be one of the first people to love Audis and appreciate them. The 4 wheel drive technology set Audi apart in the 1980s when they swept the board at the Rally Car Championships. The new technology they put in these latest models is all down to the Quattro I still drive!'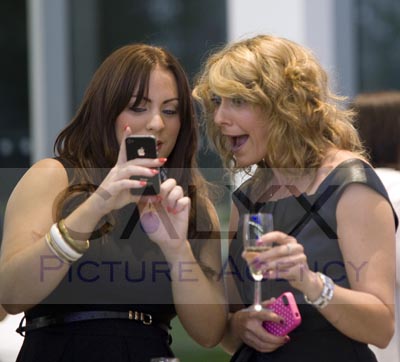 The event was sponsored by Arkells (wine selection) and 20/20 Restaurant (catering).
See also: https://calyxpix.com/2012/09/14/chart-topping-singer-helps-audi-open-mega-dealership-in-west-swindon/