TV Vet's Venture Set to Revolutionise World of Pet Care
Envisage a new state-of-the-art veterinary practice with ground-breaking innovations, including a glass fronted clinical area with a viewing gallery for owners, live internet streaming, online pet medical records and flexible online booking. This exciting new concept in animal care will far exceed anything done in the industry before and it's all happening in Swindon this August. This new advance in the industry aims to transform the way in which vets currently practice, improve the education of pet owners, and correct a culture that currently focuses on profits rather than pets.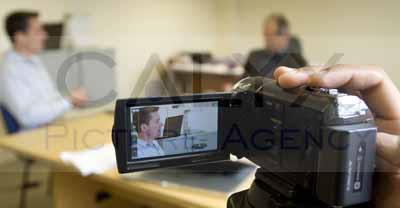 The veterinary industry is about to be revolutionised and the man responsible for this cutting-edge and inspirational venture is TV's most popular vet, Joe Inglis. Joe, who is well-known for his roles in Vets in Practice, The One Show and The Wright Stuff, will be heading up the practice and has employed a team of veterinary experts who share his vision, to work alongside him.
Through his experience in the pet care industry, Joe has been saddened by the number of cases in which pets have been abandoned, euthanised or left suffering from ailments and illnesses simply because their owners cannot afford to fund the care and treatment they require. These experiences have driven Joe to put his career – and finances – on the line in a campaign to reduce the cost of pet care, and offer pet owners the service he passionately believes they deserve. Joe's new practice, which will be called Vet's Klinic, will be opening in Swindon's Bridgemead, and, as well as being available to local pet owners, will be broadcast internationally through the Vet's Klinic online TV channel.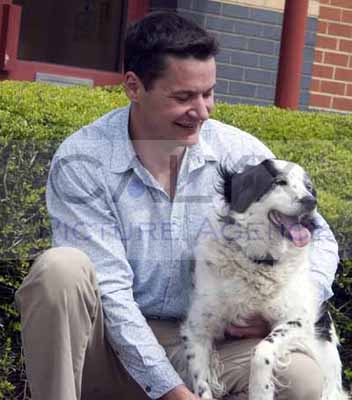 Joe, who could spark much controversy in the veterinary world with his new way of working, commented:
"I strongly believe that Vet's Klinic can bring significant and beneficial changes to the veterinary and pet care industry. When pet owners visit Vet's Klinic they can expect complete openness and honesty in everything we do, from treatments to pricing, as well as some amazing innovations that will massively improve the service we provide. For example, pet owners will be able to book and pay for discounted appointments via the internet, view their pet's medical records online and keep up-to-date with their pet's treatments with our real-time, online updates. We will also be hosting live internet streaming of treatments, case studies and Q&A sessions through our online Vet's Klinic TV channel. In short, by creating Vet's Klinic I am aiming to help and educate pet owners and provide a new transparent approach to top-quality pet care whilst making treatment much more affordable."
The first Klinic is currently mid-way through construction and the launch date will soon be revealed. Keep an eye on the Vet's Klinic website for more information (www.vetsklinic.co.uk). The Klinic will be holding a public open day with plenty of activities and the chance to meet and talk with Joe and his team of veterinary experts.
Who is Joe?
Joe Inglis, 39, is a veterinary surgeon who qualified from Bristol Vet School in 1996 and is well-known to the public through the long-running BBC 1 documentary series Vets in Practice that ran from 1997 to 2003 and his roles as a media vet on The One Show, Daybreak and in The Metro. Joe lives in the Cotswolds with his wife Jenny, their three small children and faithful dog Jack.