SWINDON HOSTS MAJOR ROYAL ACADEMY EXHIBITION
An exhibition of work by Royal Academician Eileen Cooper, one of Britain's most well-regarded and respected artists, will be held at Swindon Museum and Art Gallery
from 20 April to 10 September.
Entitled Hide and Seek – Drawings by Eileen Cooper RA, the exhibition opened at the Royal Academy in 2015 and is the largest exhibition of her drawings to date spanning almost 40 years of her career.
Eileen Cooper is best known for her richly-coloured and expressive paintings and prints, and gained much popularity in the 1980s with her figurative works.
She was elected as a Royal Academician in 2000, and was further elected Keeper of the Royal Academy of Arts in 2010, the first woman to be elected for the role since the
Academy was founded in 1768.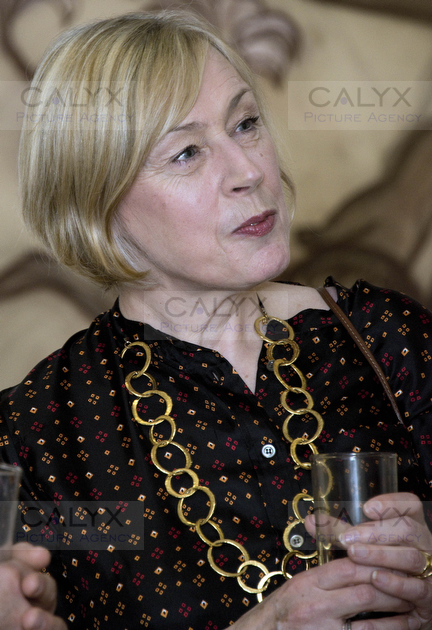 The exhibition will present (number) drawings from the 1970s to the present day made in a variety of media including charcoal, pencil, pastel and ink, exploring the
themes of play, family, childhood and womanhood.
As part of the exhibition, Eileen Cooper has also hand-picked a selection of drawings from the Swindon collection of 20th Century modern British art to accompany her
work, by artists including Lucien Freud, Henry Moore and Gwen John. Swindon will also feature her 'Separate Ways', which was acquired by Swindon Museum
and Art Gallery over 20 years ago.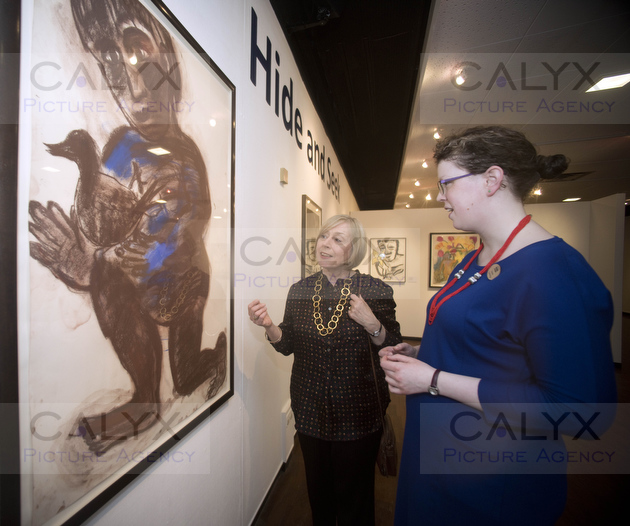 Sophie Cummings, the Curator of the Swindon Museum and Art Gallery, said: "This is a very special exhibition for Swindon. Eileen has been keen to exhibit here since
she heard about our collection and we're extremely proud that it's happening. We believe this is the first solo show by a female artist that Swindon has ever hosted.
"We've also had great support from the Royal Academy of Arts to stage it, and from the Rabley Drawing Centre near Marlborough, who are a big supporter of ours.
This is a truly rare chance to see these fabulous works here in the West Country."
The exhibition runs from Wednesday 20 April until Saturday 10 September 2016.
Swindon Museum and Art Gallery in Bath Road, Old Town, is open from
Wednesdays to Saturdays, 11am to 3pm.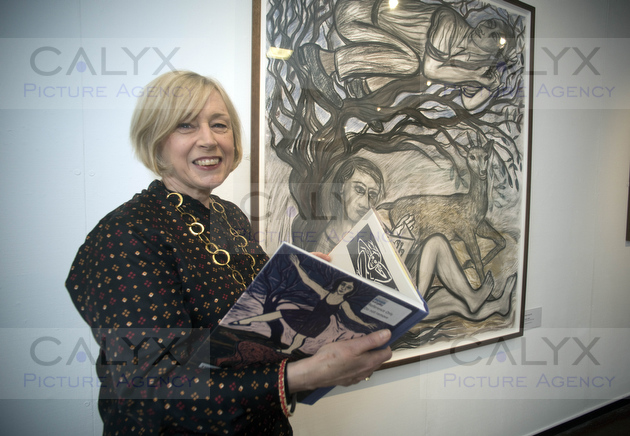 Eileen Cooper Biography: Born in 1953 in Glossop, Derbyshire Peak District, and studied at Goldsmiths College 1971-74, and the Royal College of Art 1974-1977.
She gained much popularity in the 1980s, becoming well known for her figurative works. Cooper became a Royal Academician in 2000 and was elected keeper of the
Royal Academy of Arts in 2010. Her work is represented in the permanent collections of Arts Council England, the British Council, the British Museum Society,
the Contemporary Arts Society, amongst others.
About Eileen Cooper's work: Eileen Cooper was one of the major British figurative artists to emerge in the 1980s and is well known for her colourful, figurative paintings
and prints. She has said that drawing underpins everything she does, and uses a variety of media such as charcoal, pastel, pencil and ink. She brings an
unapologetically female perspective to all her subject matter, which encompasses sexuality, motherhood, life and death.
Copy from Swindon Council press release.