Apprentices recognised at awards ceremony
(Copy from Swindon Council Press Release.)
The light of the Apprentice Torch shone on 19 of Swindon's brightest apprentices in a special awards ceremony last night.
The Swindon Apprenticeship Awards, held in the Legends Lounge at the County Ground, were organised by Swindon Borough Council to celebrate the positive impact that apprenticeships and traineeships have on individuals, businesses and the wider economy.
A total of 51 apprentices from across the borough were nominated for Traineeship, Intermediate, Advanced and Higher awards, and were open to people who are currently completing full apprenticeships or traineeships.
Held during National Apprenticeship Week (14-18 March), the awards also featured the Apprentice Torch, which has been touring the south of the country throughout National Apprenticeship Week.
The torch was designed and made by first and second year apprentices working for QinetiQ at Boscombe Down, Wiltshire, to act as a symbolic representation of the passing of knowledge from one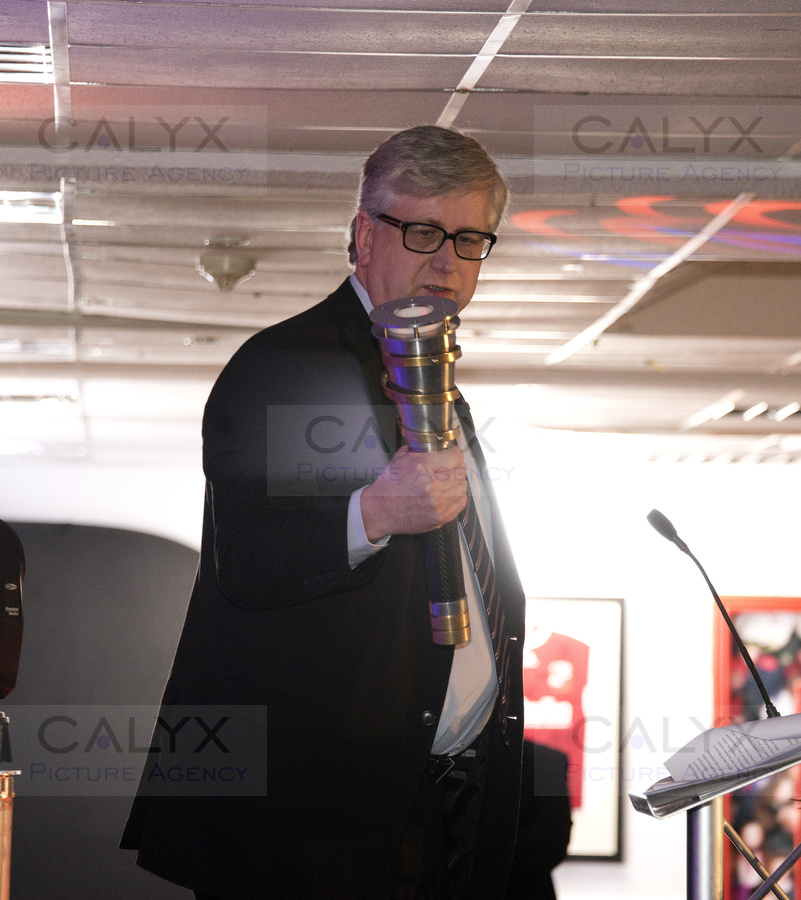 generation to the next as well as showcasing the extraordinary talent to be found among apprentices. The torch is part of the #PassTheTorch Thames Valley Apprenticeship campaign which is being supported by Prime Minister David Cameron.
Swindon Borough Council Leader Cllr David Renard, who along with fellow Cllrs Stan Pajak and Carol Shelley, met some of the award winners prior to the ceremony, said: "We have some exceptional apprentices in Swindon so I am pleased we have been able to organise these awards to recognise their achievements.
"The Council wants even more people to use apprenticeships to further their careers and fulfil their potential, which is why we have included it as part of our Priorities and Pledges. We want to have more than 10,000 apprenticeship enrolments over the next five years and I hope that by raising the profile of apprenticeships we can encourage more people and businesses to help us realise this ambitious target."
Swindon Borough Council is committed to increasing the number of apprenticeships within Swindon through its Priorities and Pledges. Pledge 18 states the Council's aim of increasing the number of businesses employing young people as an apprentice from 15% to 20% (an additional 280).
Hiring apprentices helps businesses to develop a motivated, skilled and qualified workforce. The National Apprenticeship Service provides a dedicated service to employers, offering free expert advice and support to those looking to recruit apprentices or take on a trainee for the first time, or expand their existing programmes.
Barry Dennington, Chair of the Swindon and Wiltshire Local Enterprise Partnership., said: "The Swindon and Wiltshire Local Enterprise Partnership welcomes the opportunity to promote apprenticeships through the Passing the Torch initiative.  The torch, built by Qinetiq apprentices in Boscombe Down, Wiltshire is a marvellous symbol, representing the passing of knowledge from one generation to the next as well as to showcase the extraordinary talent to be found amongst apprentices.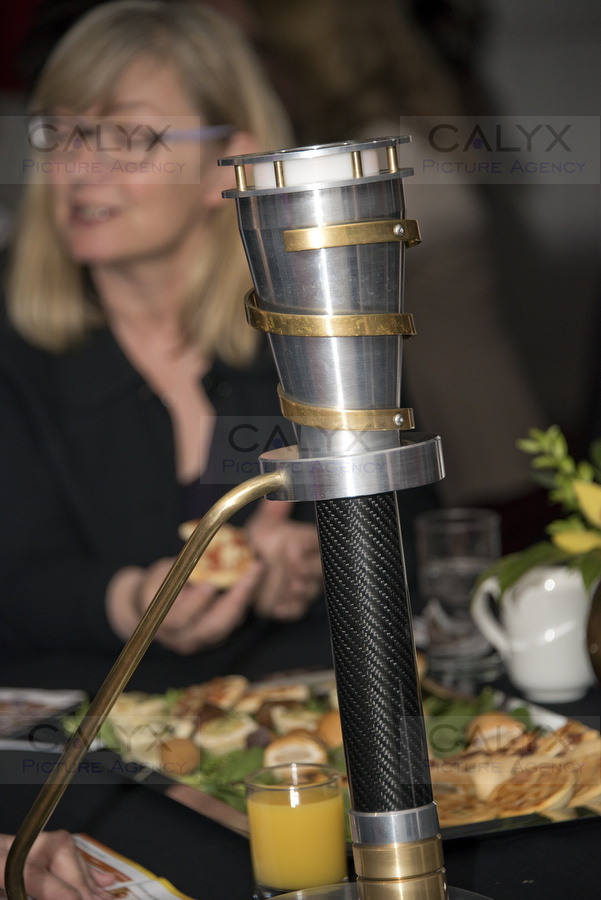 "Apprenticeships cover more than 170 industries and over 1500 job roles.  The opportunities are great and are a fundamental feature of the Swindon and Wiltshire economy.  They provide career pathways and high quality training, meeting the needs of both residents and businesses.  We want to increase take-up in Swindon and Wiltshire and this initiative is an excellent support to help us achieve this aim."
Anyone interested in taking on an apprentice or offering a traineeship should call the National Apprenticeship Service on 08000 150 600 or go to GOV.UK and search 'apprenticeships' or 'traineeships'.
For further information about apprenticeships in the Swindon area contact Maria Holohan via email: routestoemployment@swindon.gov.uk
The winners were:
Johann Pereira        Porsche Centre – Dick Lovett Group                                 Trainee
Charles Thompson Porsche Centre – Dick Lovett Group                                 Advanced
Jack Ballantyne       Ferrari – Dick Lovett (Sporting) Group                              Higher
Callum Daw            Capita Workforce Management Solutions                  Intermediate
Ellie Waite                Isambard Community School                                        Intermediate
George Poulton        Tonic Construction Ltd                                                  Intermediate
Natalie Roberts        First City Extra Care                                                      Intermediate
Sarah Bromley          Arkells Brewery Ltd                                                     Intermediate
Tarlia Clements        Excalibur Communications Ltd                                   Intermediate
Anya Momi                Nationwide                                                                     Advanced
Andrew McNaught  Nationwide                                                                    Higher
Jordan Mundy           Swindon Borough Council                                                    Intermediate
Jenna King               Swindon Borough Council                                                     Advanced
Abigail Baynes         Spring PR                                                                      Advanced
Daniel Humphries       BMW Mini Plant                                                       Advanced
Joshua Robbins          HOCHTIEF UK Construction Ltd                           Advanced
Samuel Martin             HOCHTIEF UK Construction Ltd                           Advanced
Lauren Mann                            Beard                                                                         Advanced
Corinna Davidson       GWH NHS Foundation Tr
Gallery:
(Pictures can be ordered from link at top of page.)