Three specialised load transporters carrying Boeing 747 aircraft fuselages were escorted by Wiltshire Police in convoy from Cotswold Airport, Kemble.
Each transporter and its load measured 6.55 metres (22ft) wide, 4.95 m (16ft-03ins) high with an overall length of 41.66 m (137 ft) and gross weight of 60 tonnes.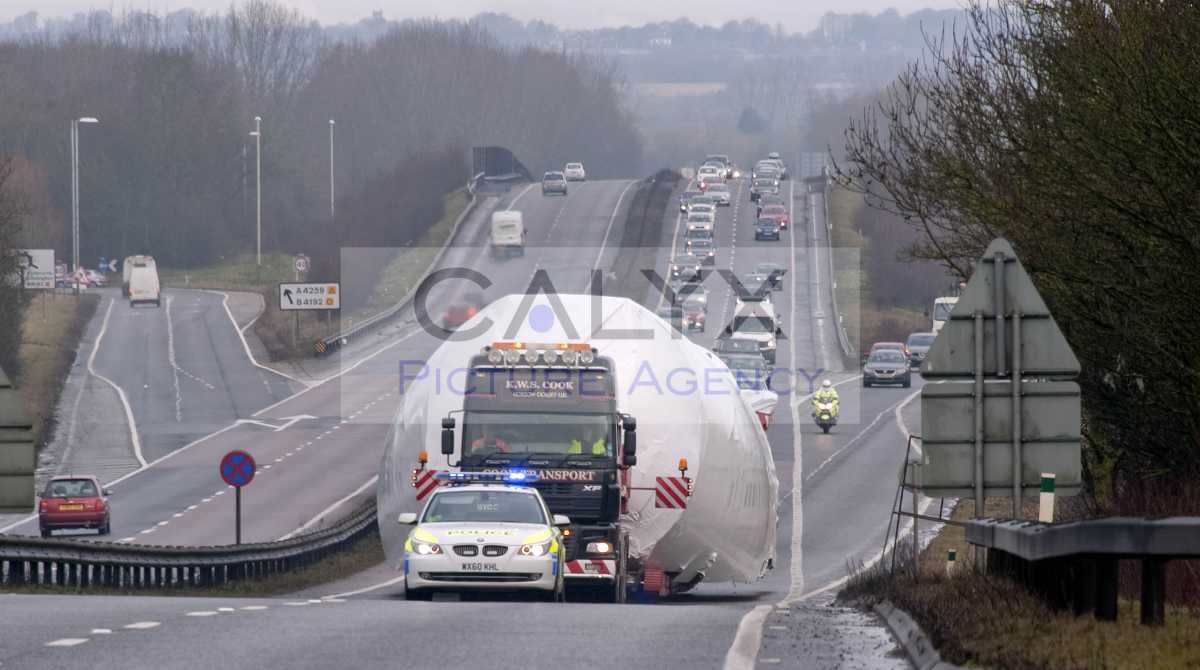 The abnormal loads will travel from Cotswold Airport, Kemble to Hereford.
Police escorting resources are being provided by volunteer Police Officers on rest days, paid for by the haulier at no cost to the public.
But one part of the load may finish up at Area 51. Spooky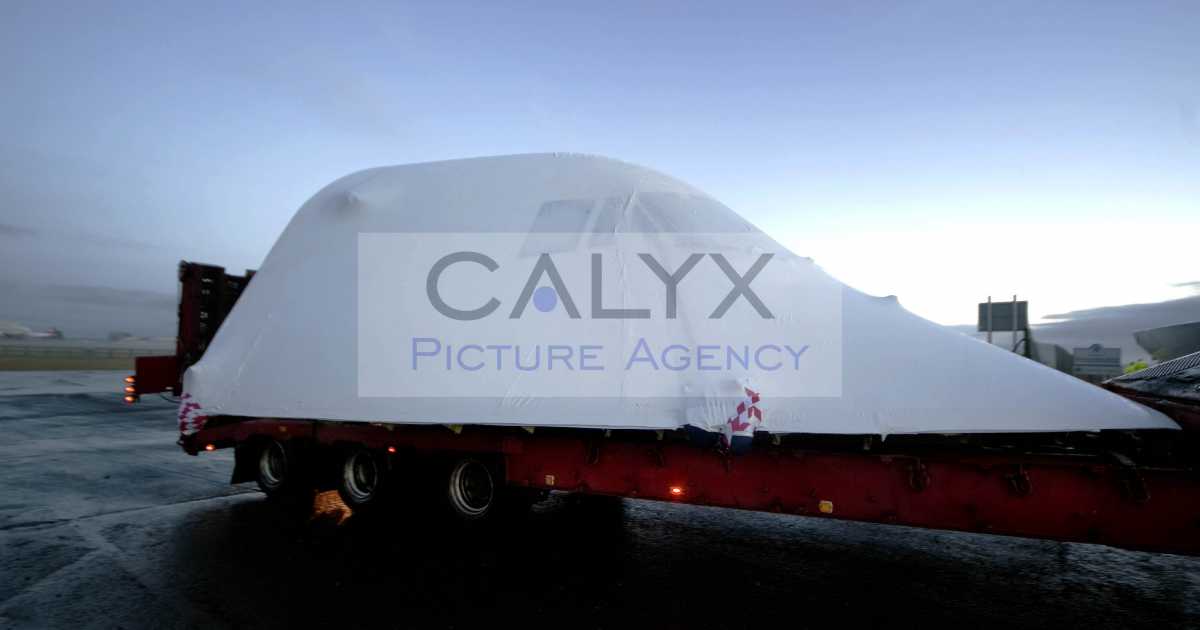 Gallery: