New College Swindon received a special visit from Parliament this week to discuss employability and work experience opportunities.
Rachel Reeves, Labour MP for Leeds West and Shadow Secretary of State for Work and Pensions, came to meet the Employability team and a number of students at New College.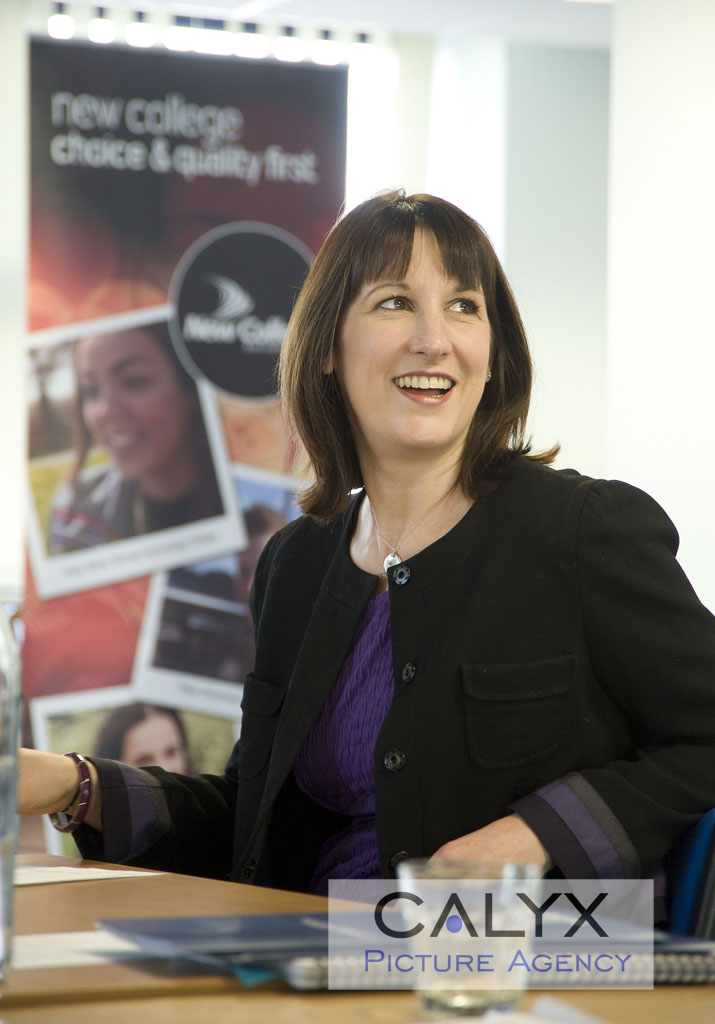 The visit involved discussions about the latest employability initiatives including Working Knowledge; a special enterprise event which gives students the opportunity to come up with a business proposal.
During the visit Rachel had the chance to speak to a number of students about their work experience opportunities and how it has helped boost their confidence.
David Copeland from Redbox Mobile also attended the discussion to explain why he decided to work with New College and how it has helped them as a company.
David explained that the Working Knowledge initiative helped them learn about 'the next generation of future employees'.
Apprenticeships were also a hot topic during Rachel's visit, with the number of apprenticeships at New College doubling since last year. At the moment New College offers 12 apprenticeship programmes, working with 35 employers.
Rachel was also given information about the New College Job club and how it helps adults and young people prepare their CV and gain 1:1 support. The college has also worked with over 280 unemployed adults through the Job Centre.
Gallery: