RFU President Applauds Team Effort & Opens £1M Rugby Clubhouse
Copy by Rhona Jack
It's not often a local rugby club is honoured by the Rugby Football Union (RFU), but such was the collective will to deliver the £1 Million development, that RFU President Bob Reeves agreed a £100,000 investment for floodlights and opened the clubhouse on 7th September. Hundreds of people attended this spectacular event with parachute drop, Hercules flypast, military m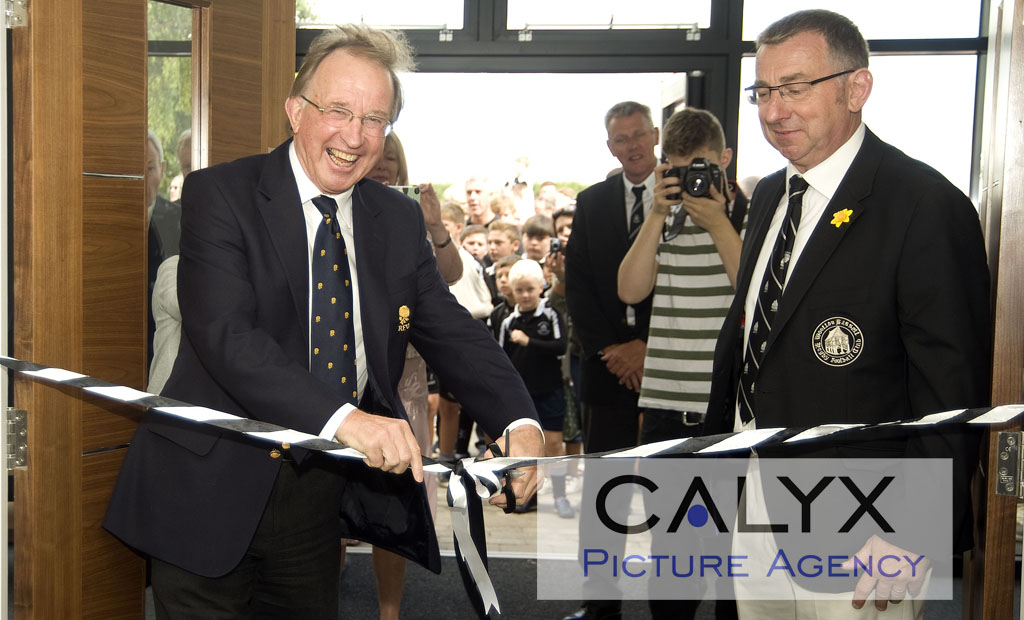 arching band, Welsh Male Voice Choir, funfair and stalls. The highlight was the Army Masters World Champion Veterans playing against The President's 15. Proceeds go to charities BLESMA (limbless military veterans) and Wooden Spoon.
Eleven years ago, the late Peter Orton envisioned a new state-of-the-art facility for the game he loved. At the time, Royal Wootton Bassett repeatedly won the Five Counties Championship and their reputation grew as 250-300 dedicated children learned to love the sport each week. Former members Mike Baxter, Gareth Evans, Jonny May and Elliott Read turned professional and the club has produced seven Junior International players capped for England and Wales.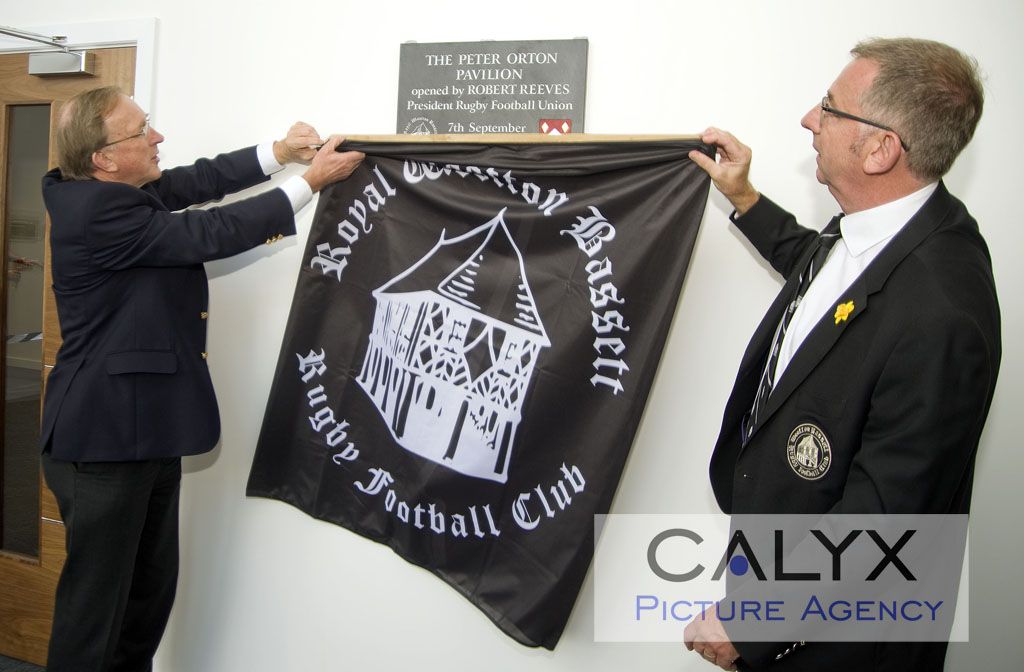 On Saturday the Band of The Royal Signals played a fanfare before speeches where RFU's Bob Reeves commented on the amazing team effort for such a small club to find ways of funding such a big £1 Million development. With the Rugby World Cup in two years he believes this investment is perfectly timed to make a profound difference and attract more people to rugby.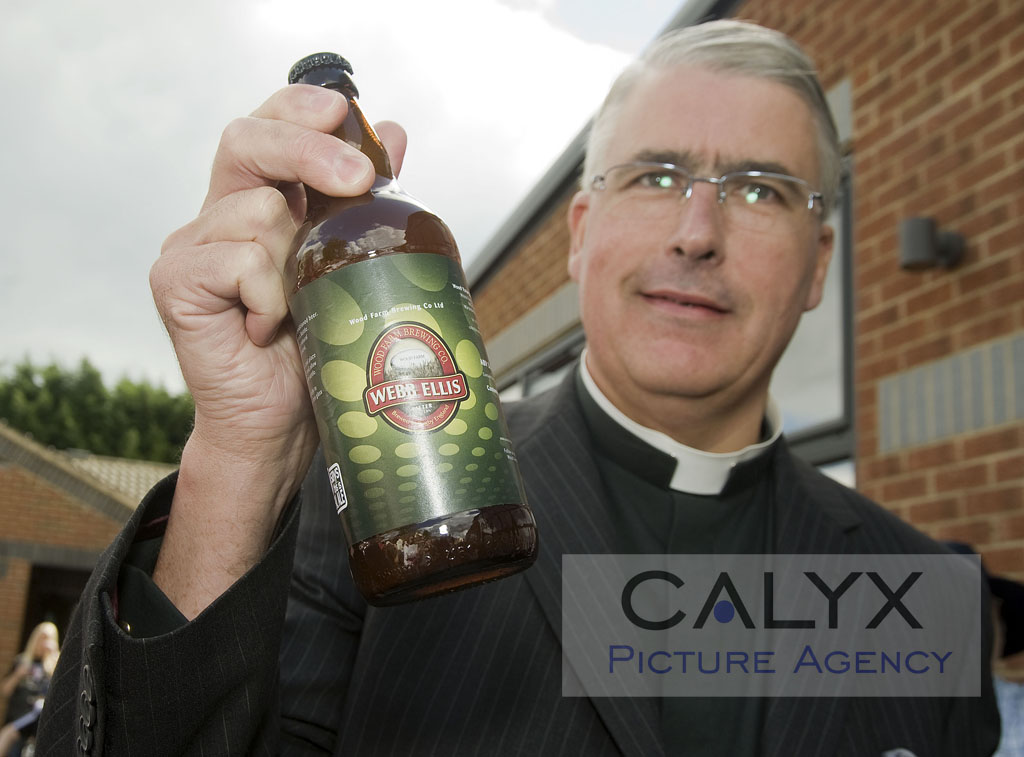 "Rugby is PEOPLE-based. It's a great team sport and you have so many talented volunteers with tremendous motivation and initiative. You have a great team behind your teams on the pitch!" While RFU plaques are usually reserved for centenaries and special occasions, he promises to get one made for RWB!
Canon Thomas Woodhouse (widely known for military repatriations through Royal Wootton Bassett), bless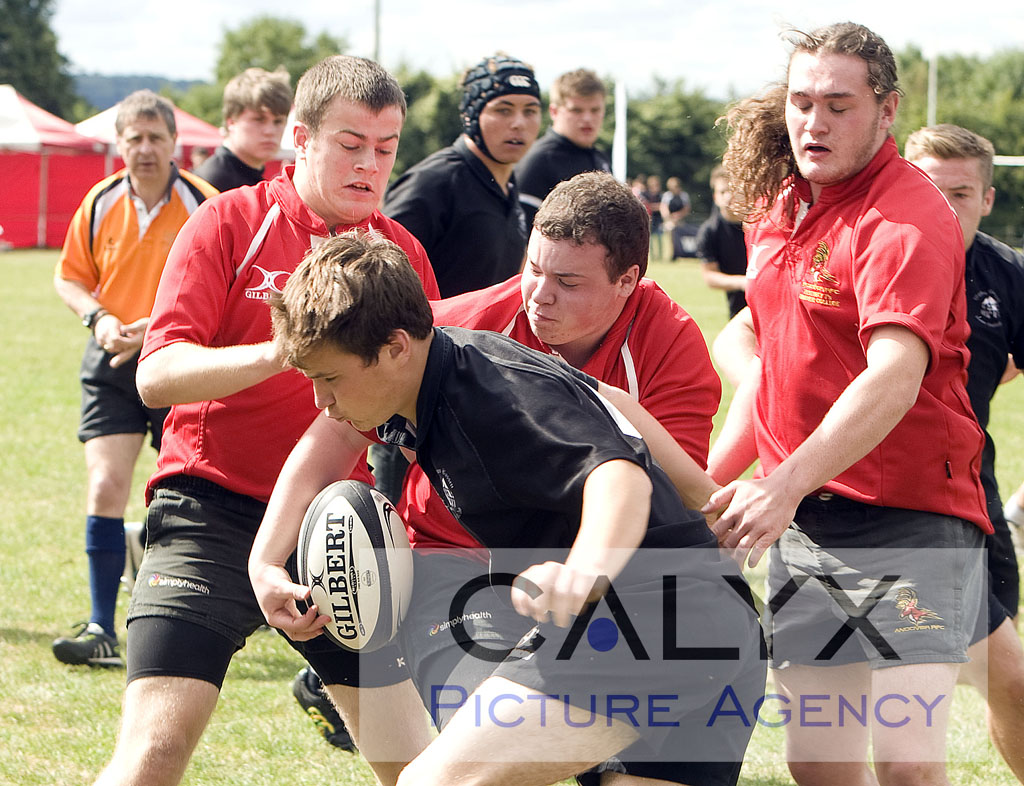 ed the facilities in prayer saying "We give thanks for the opportunities membership of this club offers to build community and we rejoice in the part all sport plays in strengthening the bonds of society.
RWB President Mark Wightman thanked MP James Gray, the Town Council and successive Mayors for their support. The Clubhouse caters for 150 (sit-down meal) and 40 (seminar) so management hope to host corporate team-building days on the 26 acre site.
England cap Johnny May returned on Sunday morning to coach the mini squad, along with Lewis Moody, Women's England cap Ceri Large and coaches from the London Irish squad.
Gallery: