Chancellor George Osbourne payed a flying visit to Swindon in a transport related morning.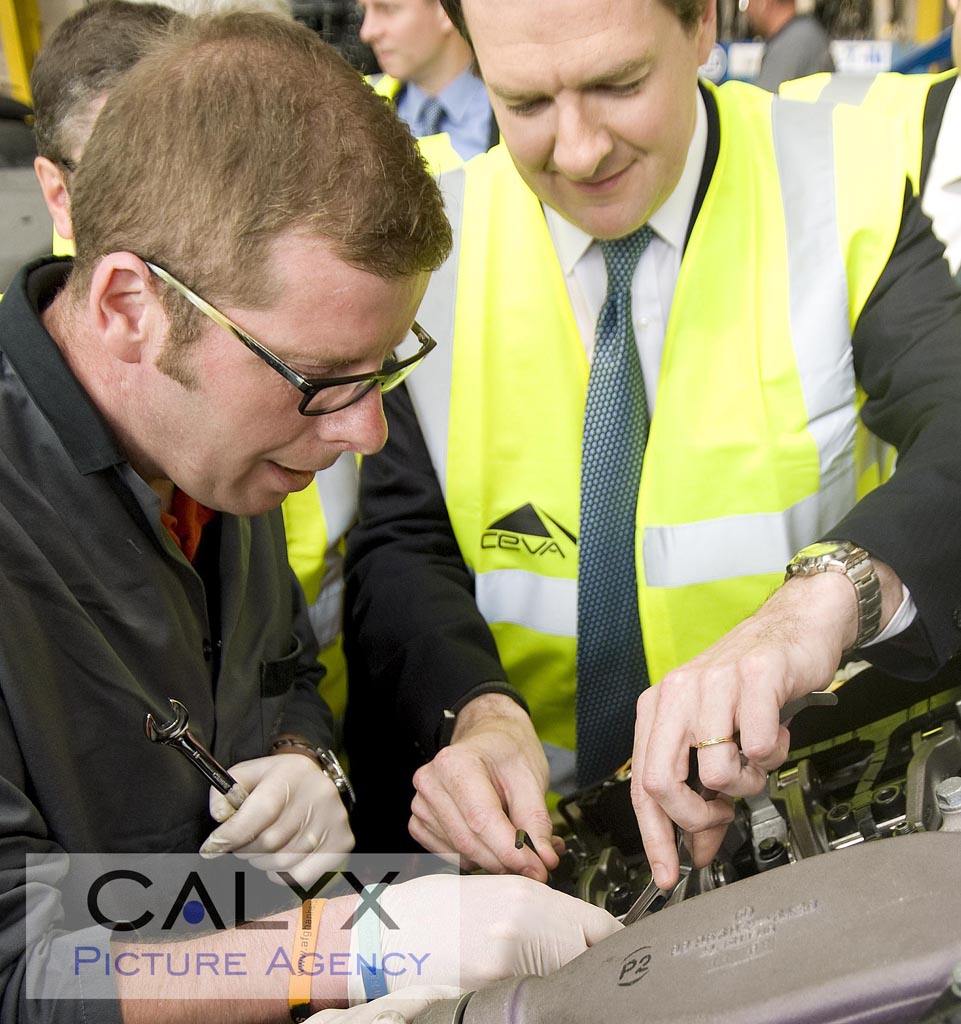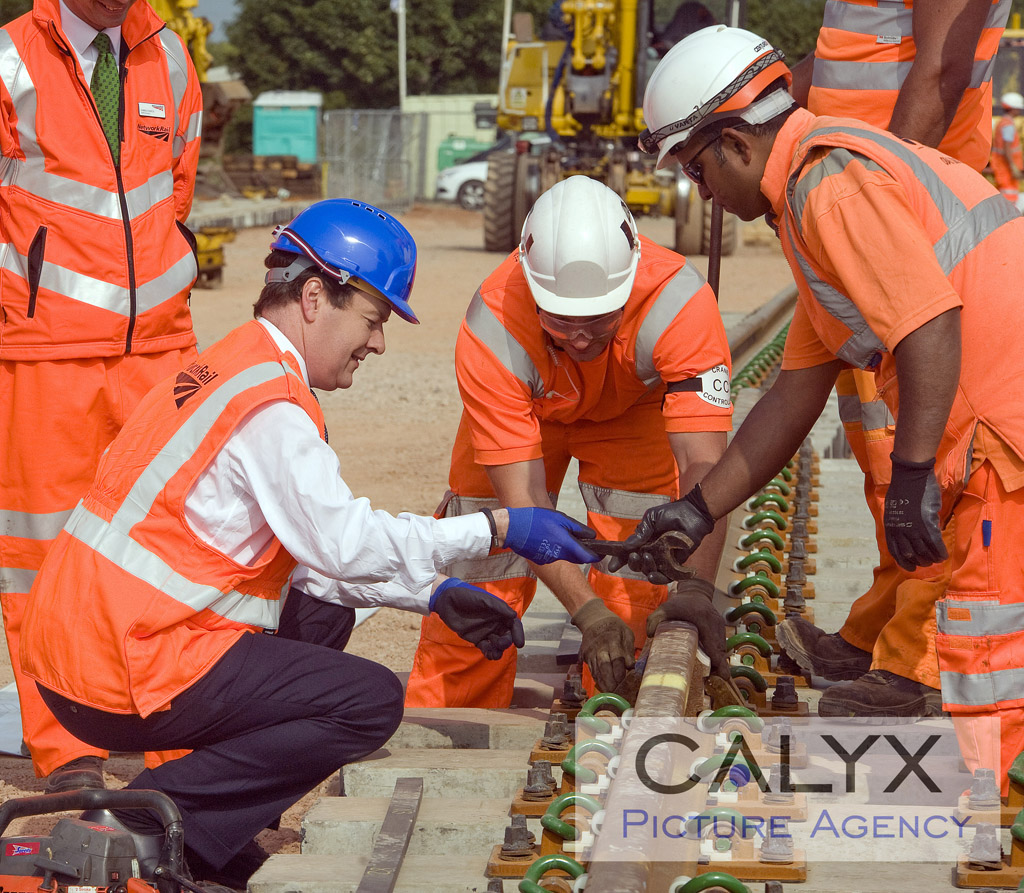 First he visited the re-doubling of the Swindon to Kemble line. Rigged out in a bright orange high-vis jacket he had a photocall doing up some of the nuts that make up the railway tracks.
To complete the transport theme he went along to MAN trucks for a tour of their training school, where the photo op. was adjusting something in one of the large lorry engines.
He was joined by local MP's for the visit and was even seen drinking tea from a mug while talking to the railway men. Well it goes with that famous burger I suppose.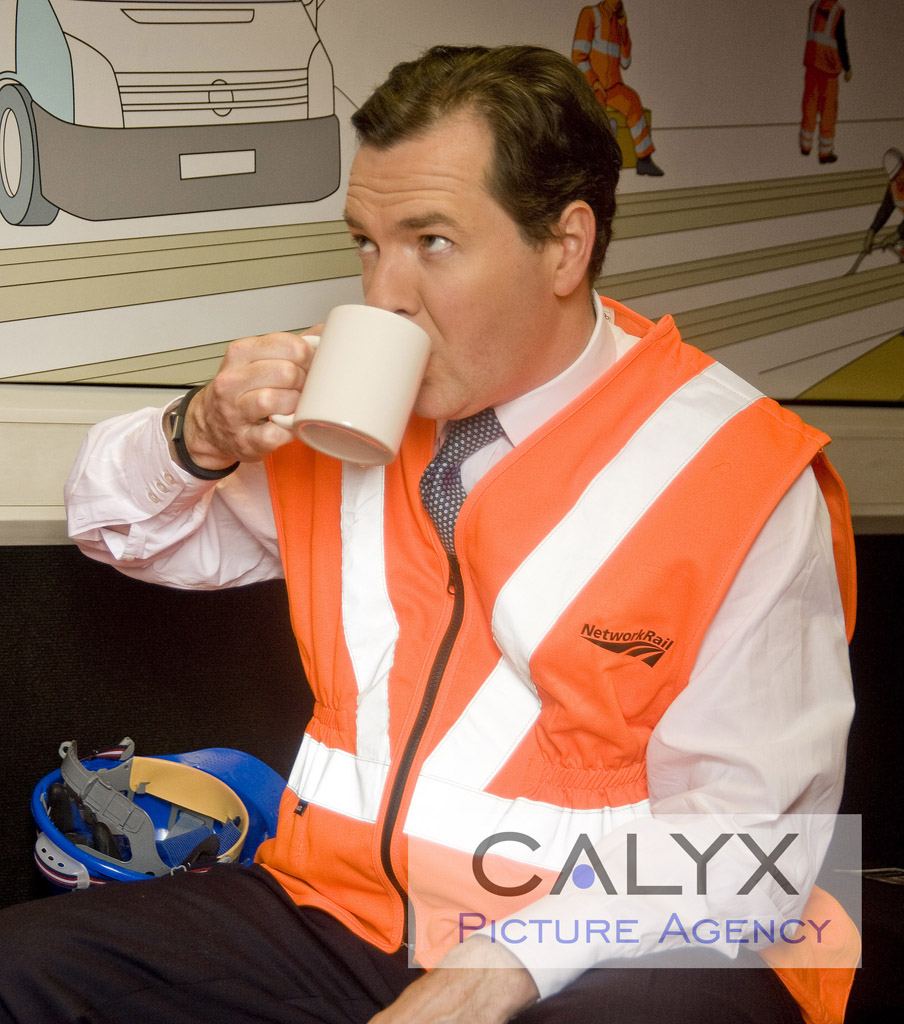 Sponsor a gallery contact richard@calyxpix.com
Gallery: