Despite warnings printed on large signs along Tewkesbury Way, one driver, believed to be a lady driving a red old style Vauxhall Corsa, decided to do a 'U' turn in the bus stops in Tewkesbury Way resulting in a four car shunt.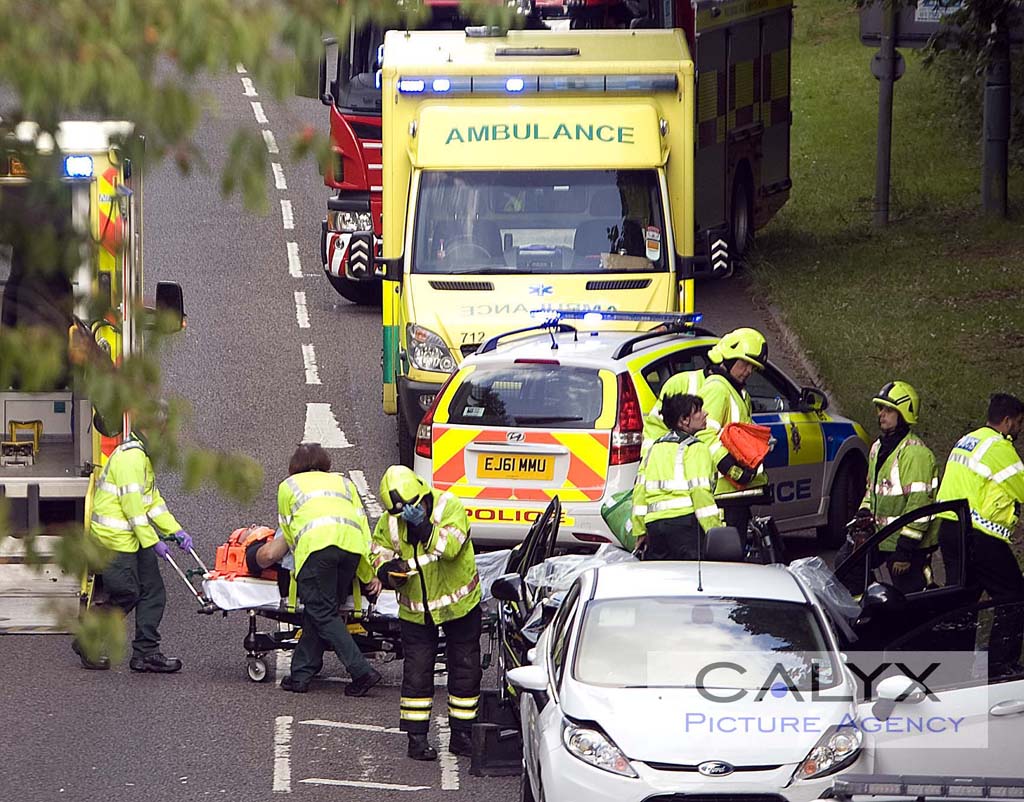 Signs saying 'U' turning causes crashes were 50 yards either side of the scene.
One man in a black Peugeot was freed from his vehicle by firemen and paramedics and taken to GWH by road ambulance with chest pains.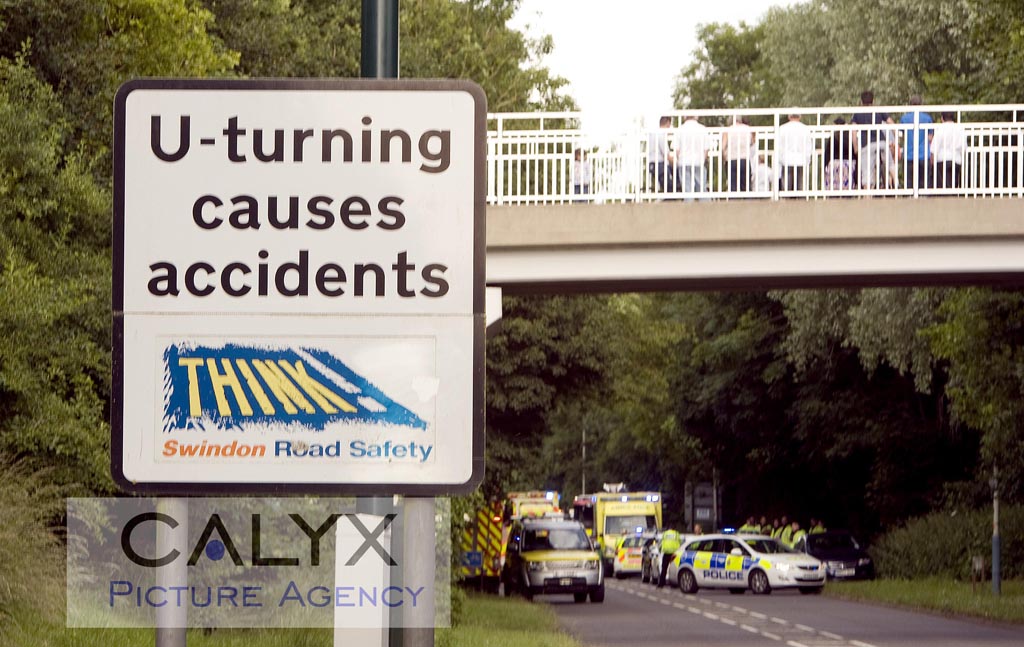 Police at the scene appealed for the unknown driver to come forward to help with their enquiries.
The road was closed for a while during the evening rush.
Sponsor a gallery. Contact richard@calyxpix.com
Gallery: