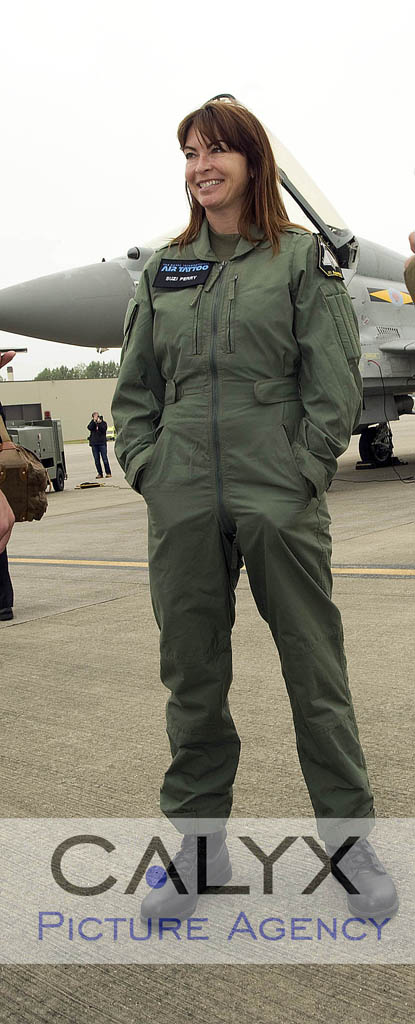 Former Gadget Show and current F1 presenter Suzi Perry went supersonic, blasting her way into the launch heralding this year's Royal International Air Tattoo at RAF Fairford in Gloucestershire in one of the most awesome aircraft in the RAF's current line-up, describing her mode of transport as the "ultimate gadget".
Suzi made the trip from RAF Coningsby in a two-seater Typhoon T3, piloted by Wg Cdr Richard Wells, Officer Commanding 11 Sqn. And after a vertical 'performance take-off' and a 90-minute flight during which the aircraft went supersonic – travelling faster than the speed of sound – she touched down in a state of euphoria, helping create a 'fast and furiou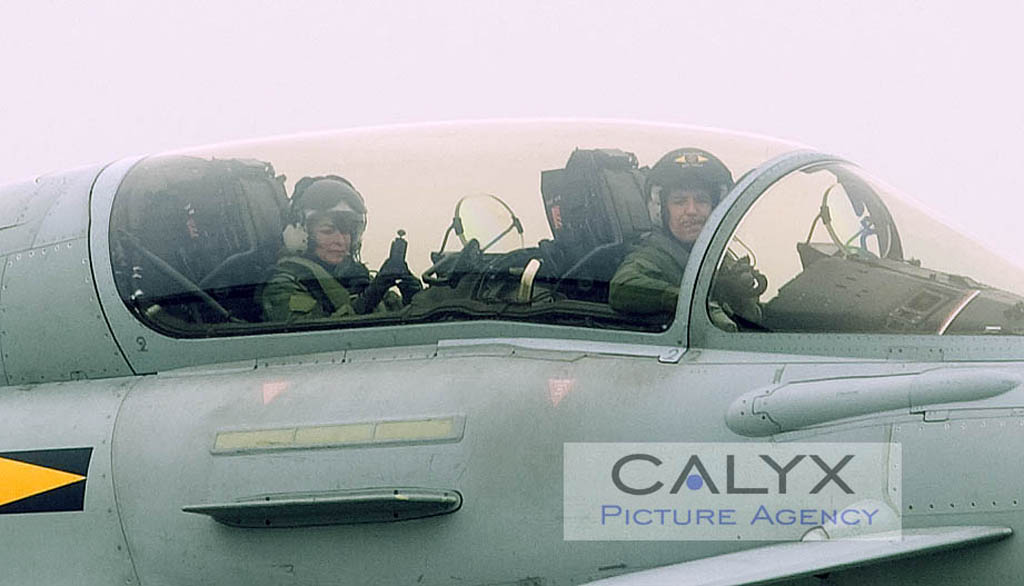 s' atmosphere that reflects all the excitement and thrills planned for RIAT 2013.
She enthused: "I can't remember a bigger adrenalin rush! I've flown with the RAF before but this journe
y was the ultimate. And to go supersonic – I just can't get my head around watching all the instruments show how fast we were travelling, and it'll probably take days for it to sink in."
A flight in an RAF Typhoon is something experienced by very few civilians and Suzi was well aware of the privilege she'd just enjoyed. She added: "I'm delighted to be at the launch of the event as the Air Tattoo really is the world's greatest airshow, and the work of the RAF Charitable Trust is vital. I'm sorry that I'm unable to attend this year, but I'm sure everyone will enjoy an event that's summed up by the Typhoon – fast, furious and fabulous!"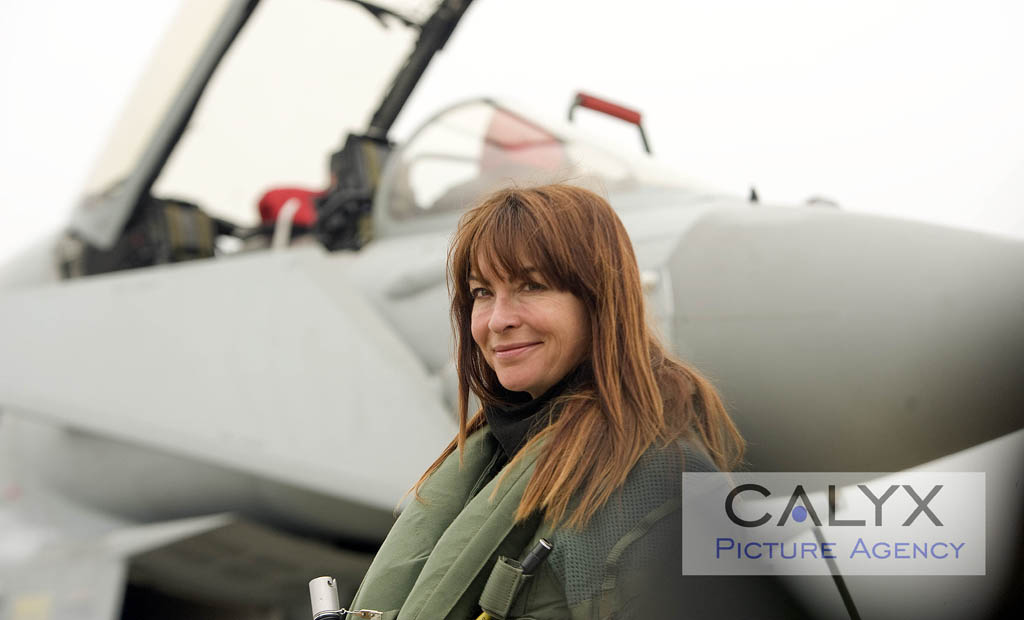 Air Tattoo Chief Executive Tim Prince said: "It was wonderful to meet Suzi and hear her support what we do. Her presence and her enthusiasm was a great accolade for the volunteer team which makes our great airshow what it is. Suzi unfortunately isn't able to join us on July 20 and 21 but we hope thousands of others will: if you've not been before, come and try the Air Tattoo."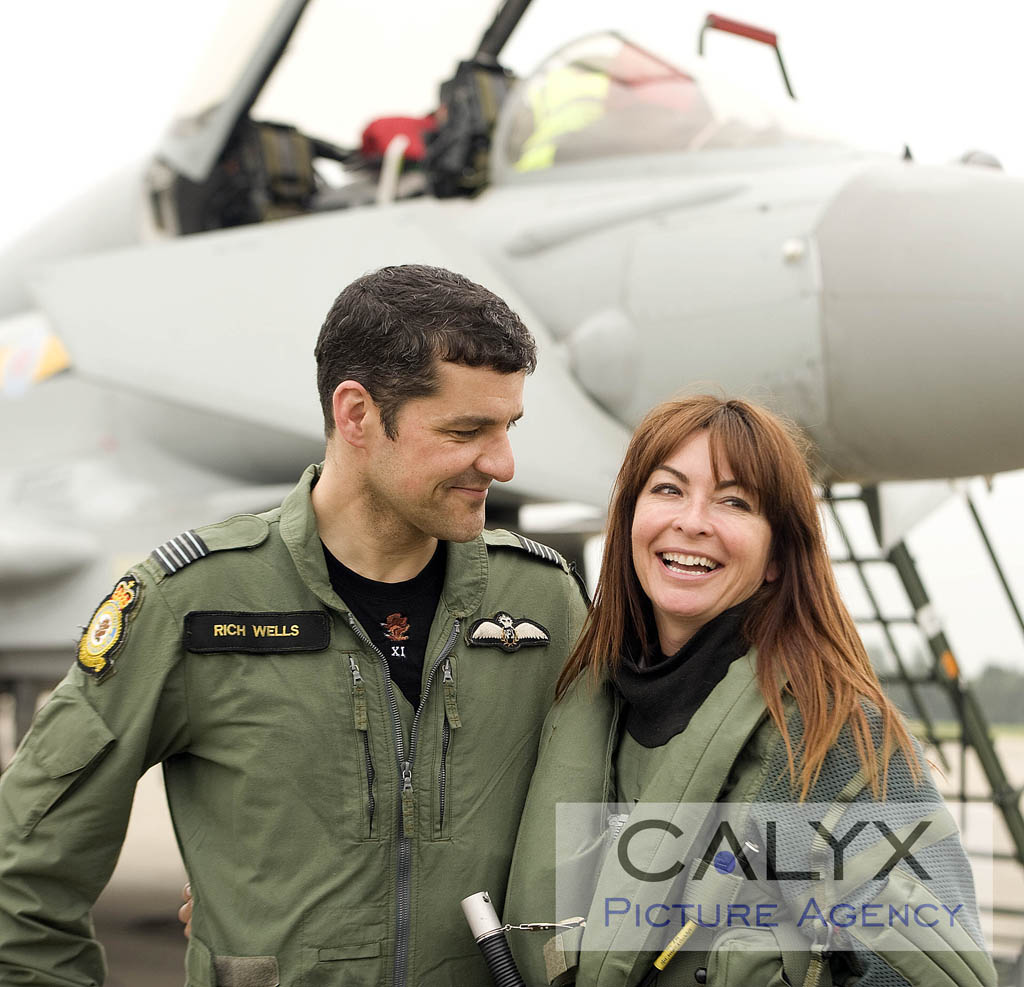 The world's biggest airshow, the Royal International Air Tattoo will take place on July 20 and 21 at RAF Fairford when, alongside seven-and-a-half hours of display flying each day, the emphasis will be on entertainment for all the family plus an enhanced visitor experience.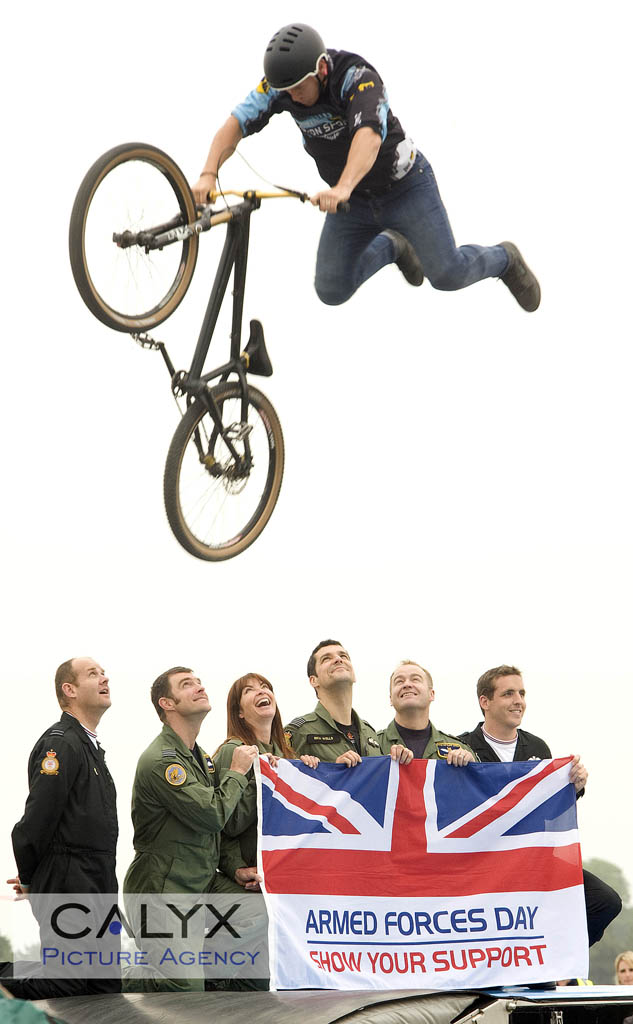 Held in support of the RAF Charitable Trust, the Air Tattoo has raised over £2 million for the charity since it was formed in 2005: the money is used to give grants to promote the RAF, support its people past and present, and to encourage air-mindedness in young people.
More: www.airtattoo.com
Sponsor a gallery. Contact richard@calyxpix.com