Jahmene hits town for Sunday night gig preview.
The Xfactor star met the press in Fratello's before going to the Oasis for a photocall and then to Crowdey's Hill school.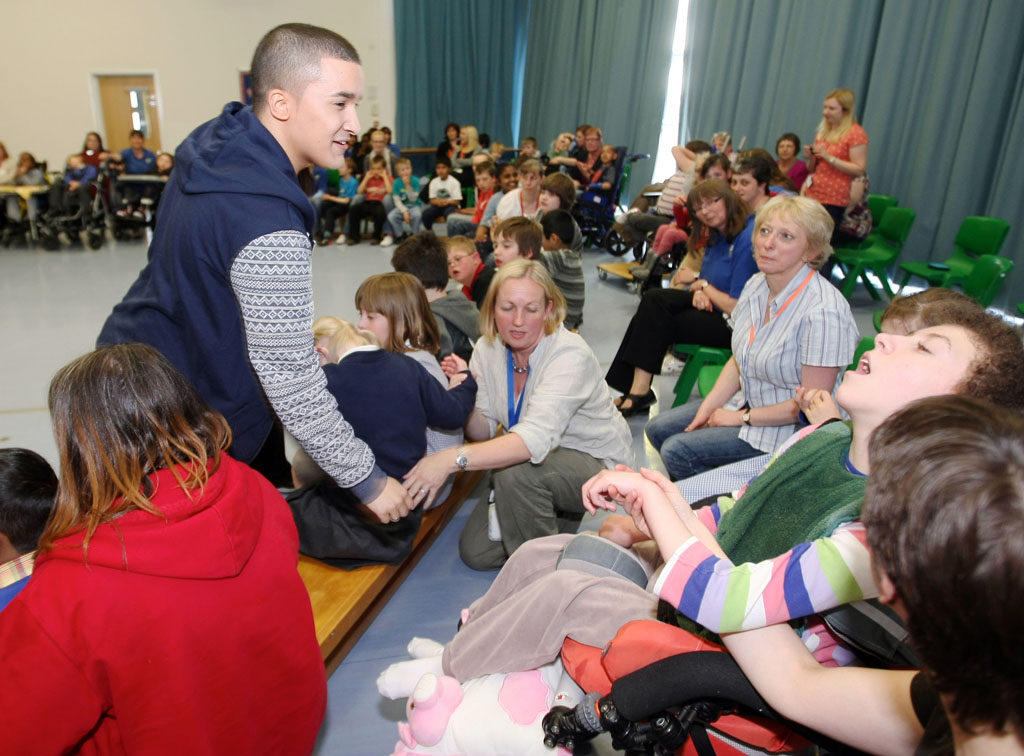 The crooner then went back to his old workplace at ASDA in the North Orbital Shopping Centre before a quick visit to the Church in Gorse Hill.
Best of Swindon gig.
ITV's X Factor Runner-Up and Swindon's favourite star of the moment Jahmene Douglas tops the bill at a concert taking place at Swindon's Oasis Leisure Centre on Sunday 26 May, 6pm.
With only 3,000 tickets on sale, this is a great opportunity to see some up-and-coming artists in an intimate setting.
Having completed the X Factor Live Tour, Jahmene is now hard at work on his debut album, due for release in the summer.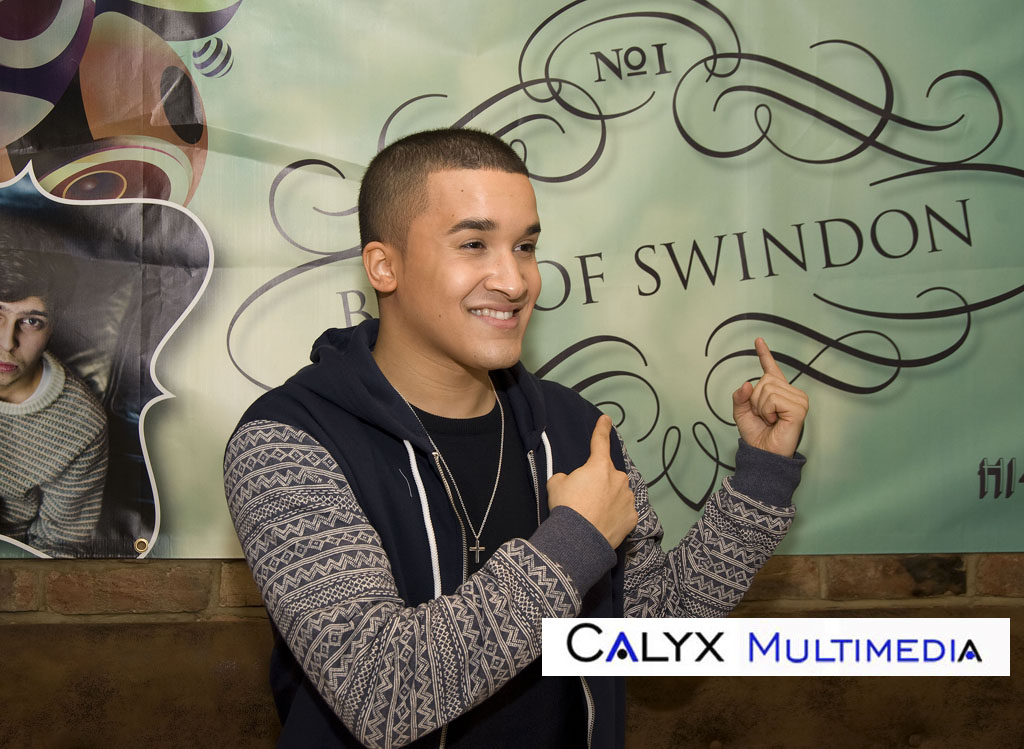 Catch Jahmene in his first performance back in his home town, since reaching the final of The X factor back in December 2012, before he tours the country promoting his album.
Also performing will be Colour The Atlas,  Swindon's alternative/folk band who have recently secured themselves a record deal, as well as a publishing contract with Eagle I. Their debut, self-titled EP is out now on Ugly Truth Records.
Another stunning new artist on the line up is Queen of Hearts. The Guardian warned us to: "keep an eye on this one", whilst The Times describes her as "a luscious, escapist electro-pop floorfiller of the future".
Queen of Hearts has played Coachella, Wireless Festival and the London Live Olympics Festival in Hyde Park last year, and her tracks have recently been used in campaigns for Henry Holland and Topshop.
Theo Altieri another Swindon born talent, who writes, plays and produces everything himself, plays a mix of indie folk music. Theo has recently been signed to Warner Music International and is definitely one to watch for 2013 and beyond.
Each artist will be performing exclusive new material as well as covers.
Clare Milton, director of Juicy Marketing Promotions who are behind the Best of Swindon intiative, commented: "We're so excited to have all these great acts on one line-up. There is so much talent in Swindon; I think that the success these Swindon born acts have had so far is extremely inspiring for the next generation of potential stars from Swindon.
"This is a great opportunity to celebrate the artists' success so far, and what's to come. It's fantastic for the Swindon community, a great cause to celebrate".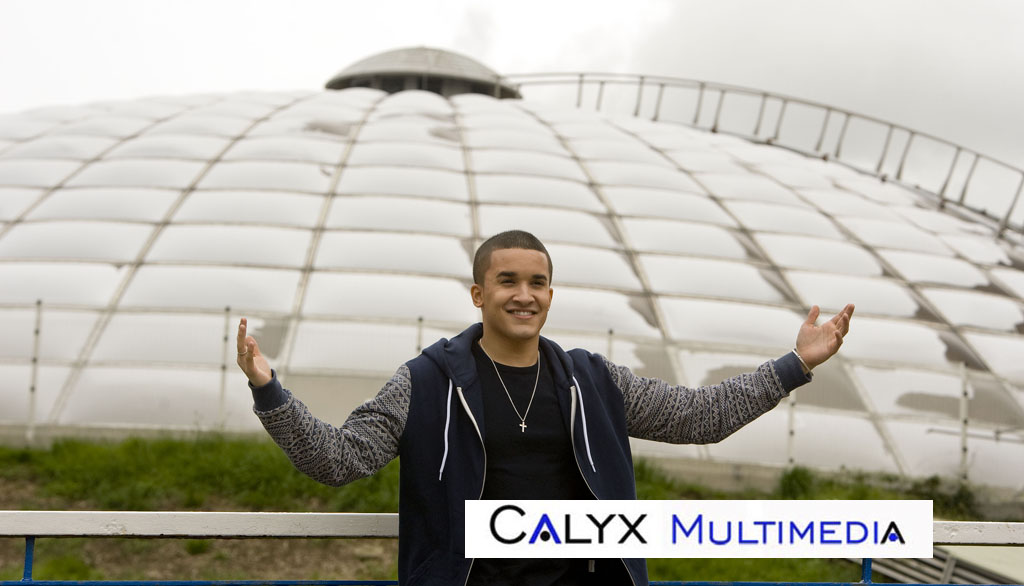 See artist video clips www.swindonsbigdayout.co.uk
Jahmene Douglas www.jahmenedouglas.com
Please note: This is a standing concert for over 12's only. Under 14yrs MUST be accompanied by an adult. See more at www.swindon.gov.uk/oasisevents
Many thanks to the Link for the copy;
Gallery: