A select number of youngsters from Isambard Community School in North Swindon enjoyed several hours out of class on 8 May to become part of the BBC Radio 1 Breakfast Show Tour.
Presenter Nick Grimshaw and his crew came back to Swindon, to visit towns that had hosted the BBC Big Weekend, in advance of this year's event in Londonderry, the European Capital of Culture on 13 May.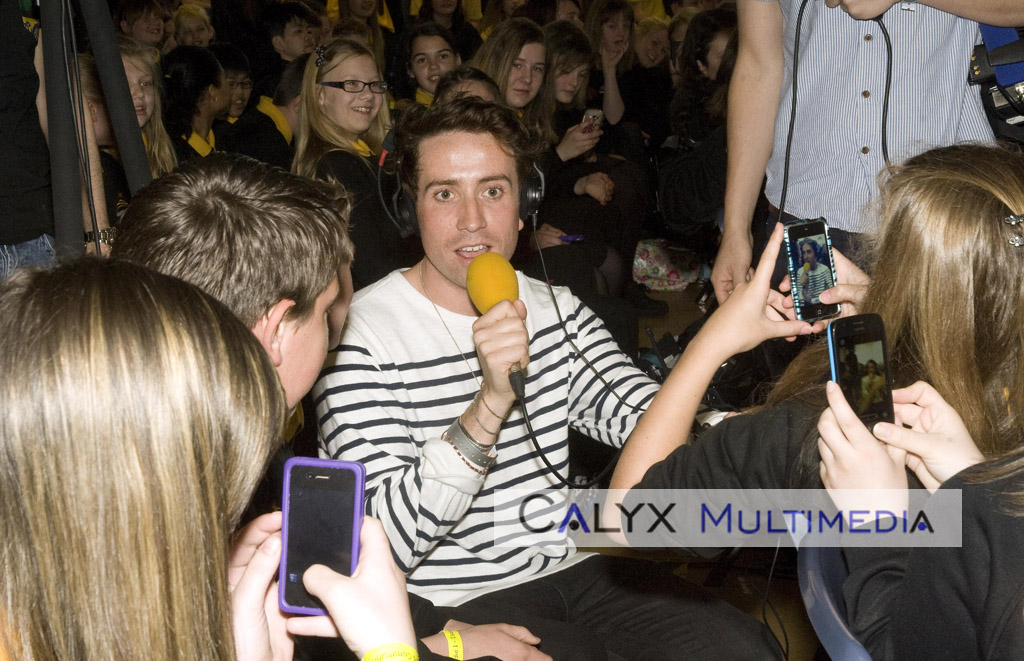 It was four years to the day when up and coming boy band JLS had students jumping at a performance at nearby Nova Hreod School, also in North Swindon, just before the Swindon BBC Big Weekend on 10 May 2009.
Grimmy's show lasted from 6.30am until 10am, with performances by bands Little Mix and Bastille and a comedy interchange between the presenter and Chris Ramsey.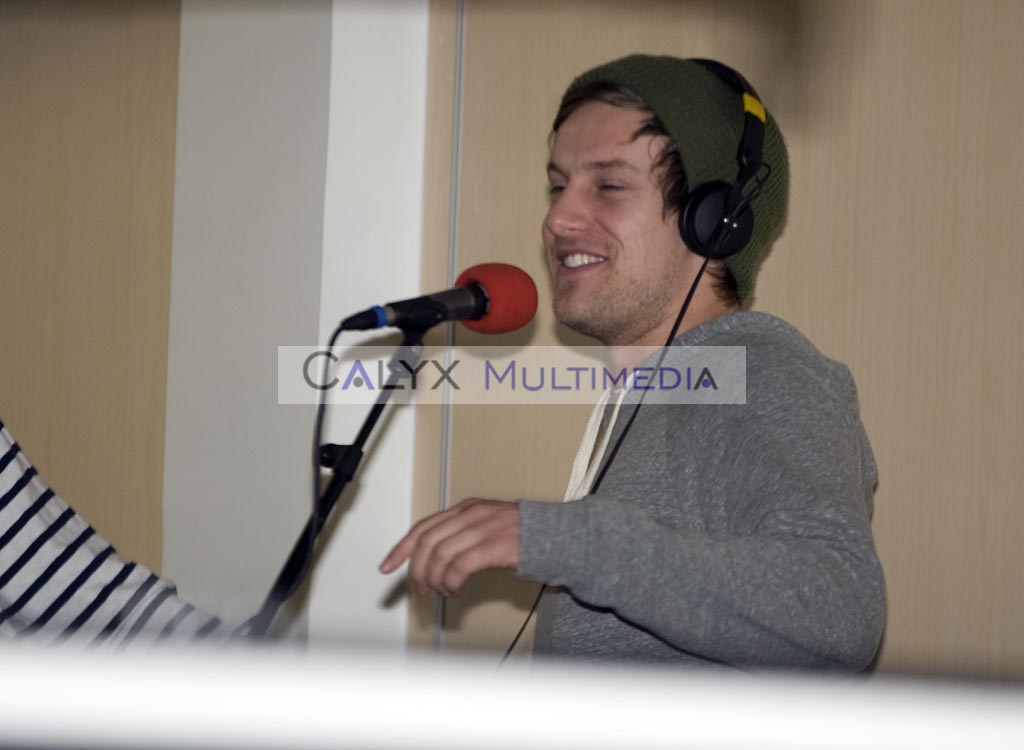 Only 300 students were able to take part in the show due to the capacity of the hall, a quarter of the school's 1,200 roll.
The rest had to attend classes, but, as well as concentrating on their teachers, they were able to listen to the live stream through the Isambard wi-fi network.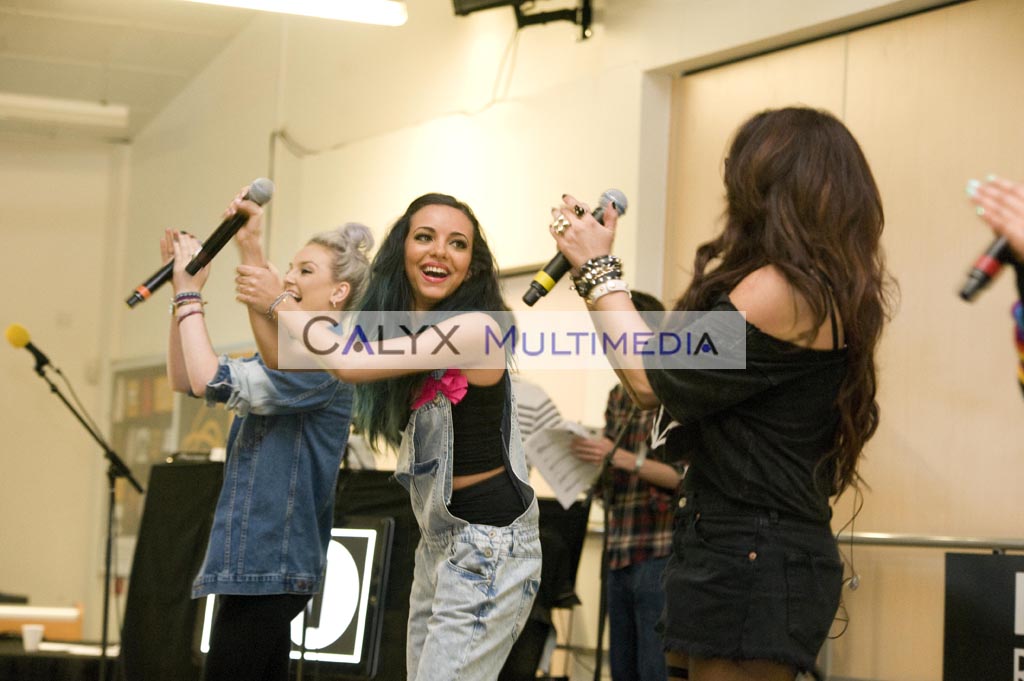 Youngsters were interviewed by Nick Grimshaw and took part in games, including a pupils versus teachers forfeit quiz – which naturally the teachers lost.
Led by Lorraine Bulpitt, Mr Ward and Mr Jones put on a spirited performance of Gangnam Style on stage.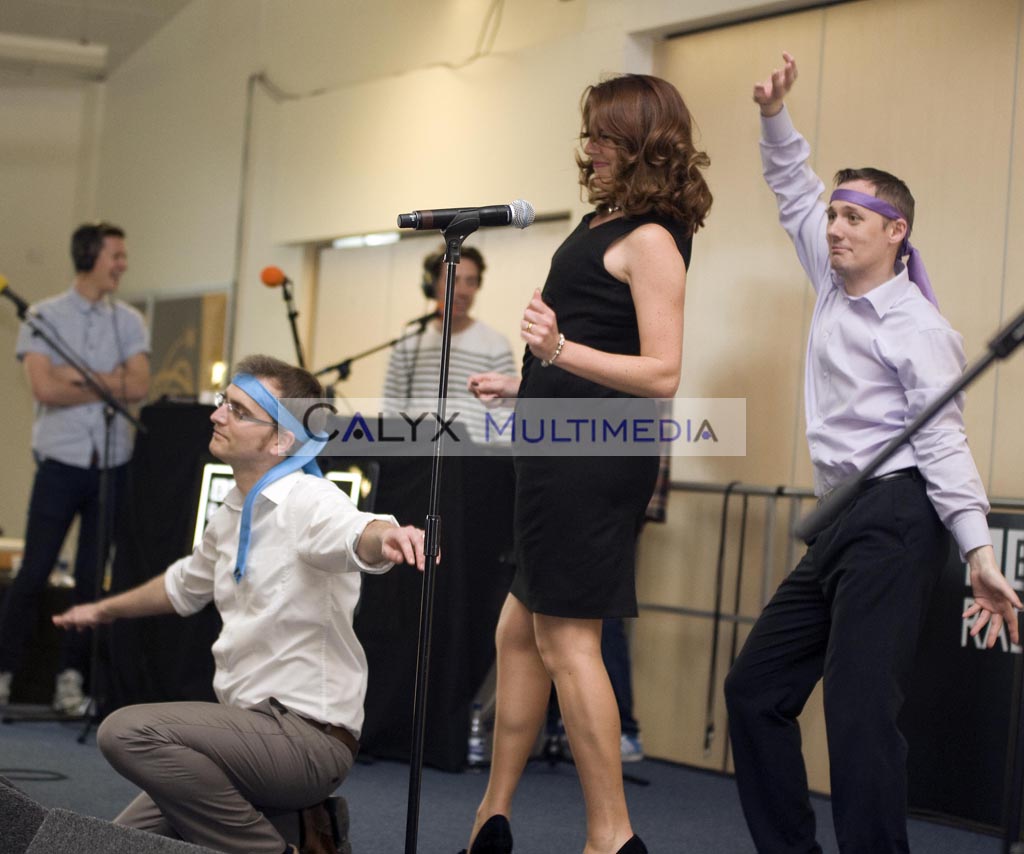 Radio 1 breakfast show"It was a bit of a fix," said quiz student Jamie. "The organisers were whispering the answers to us and the teachers didn't get any help with difficult questions like who is number one in the charts. I felt like getting up and joining in the Gangnam dance."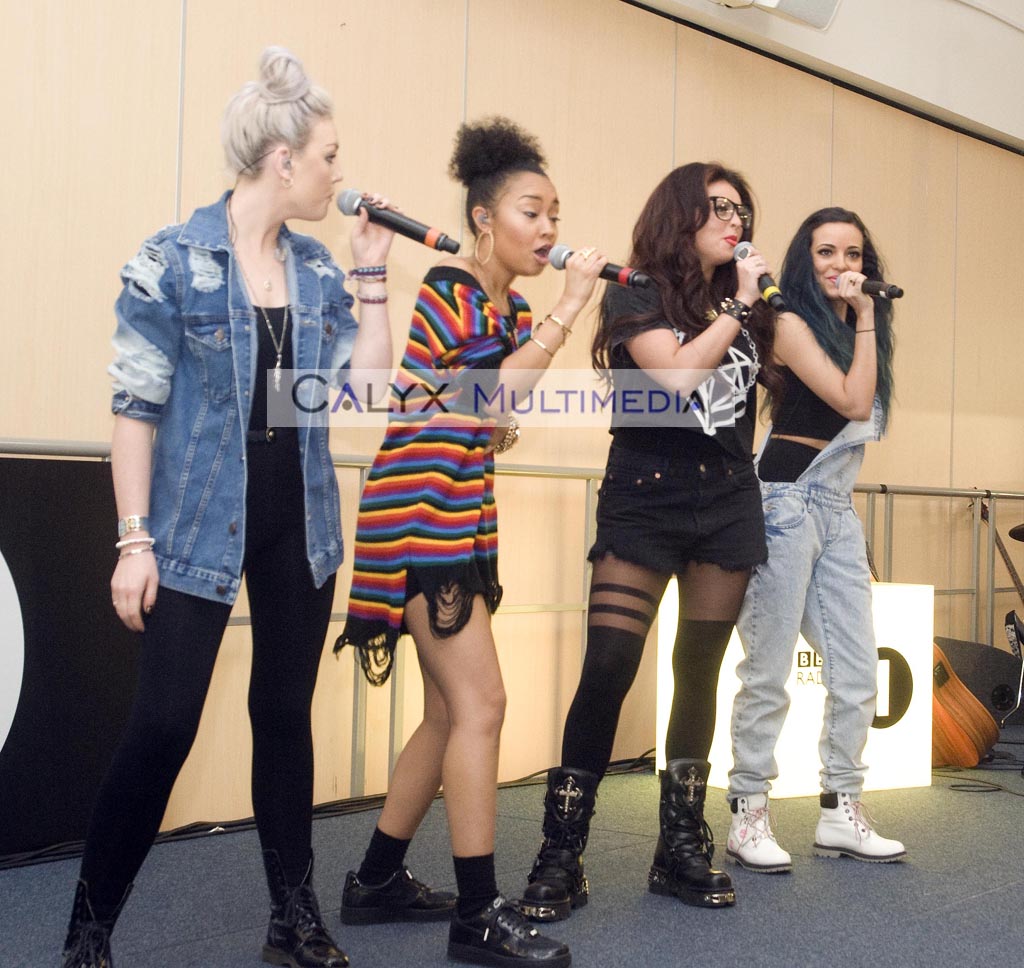 Little Mix sang Wings first, followed by How Ya Doin' which really got the audience going, including the staff. Afterwards Year 9s Rachel, Tiffany and Hannah – the only three students who had thought of preparing their own banner, proclaiming their love for Little Mix banner – had the chance to have their picture taken with the singers.
Hannah said: "It was great to meet up with Little Mix. We had kept our banner secret so that others wouldn't copy the idea."
Rachel added: "Nick Grimshaw kept noticing us and telling the listeners about the banner.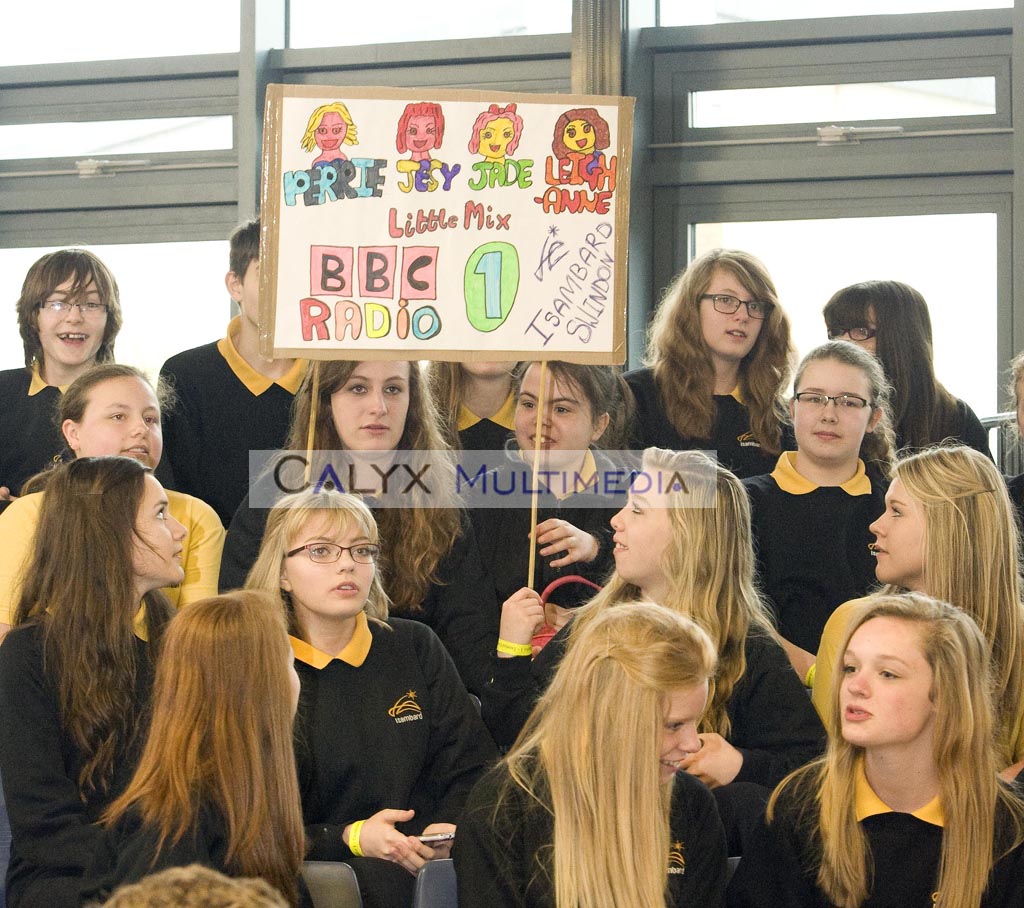 Bastille,impressed the crowd with their soulful folksy number and, towards the end of the show, Isambard's school band The Hourglass Has Turned,  made up of students Georgia, Aaron, Jamie and Jamal, sang their own composition followed by a cover of Rihanna's We Found Love.
After the show closed down, Nick Grimshaw took part in a question and answer session with students take GCSE media studies.
Headteacher Rachel Mattey was delighted by how the morning went. "The BBC approached several schools and made visits to review the venue. They seemed to like Isambard because of our commitment to media studies and the opportunities for young people to develop audio and video skills.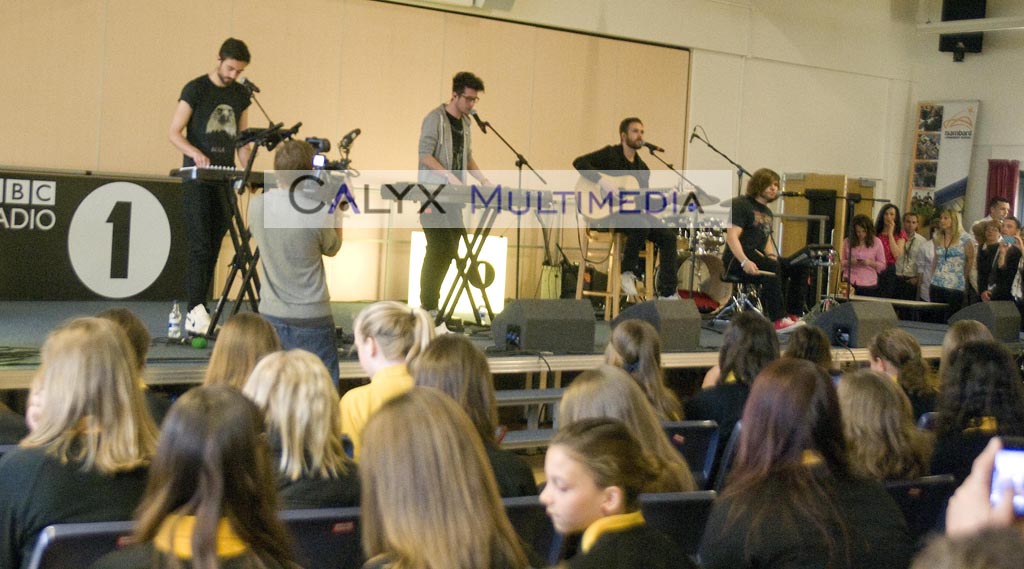 "The students who formed the audience have received no behaviour logs this year, so it was great to be able to reward them. It's just a pity that space limitations meant that we had to select a cross section from all year groups to be part of the show."
She added that the youngsters might have difficulty focussing on their studies for the rest of the day.
Copy: Link Magazine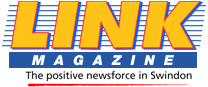 Gallery:
More to follow.