A brand new high quality magazine has hit the news stands – and it's all about Swindon.
Swindon Heritage is the brainchild of local historians and writers Mark Sutton and Frances Bevan, and will be published quarterly and the first edition launched at Arkells Brewery which happens to be possibly the oldest Swindon business.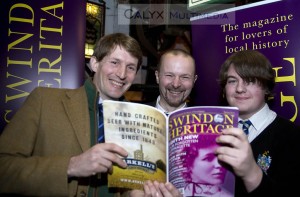 Passionate about Swindon's history, Mark and Frances have engaged the support of local history societies, collectors and – perhaps most importantly – the young people of Swindon.
In the first edition Commonweal student Frankie Wood writes about a school trip to the First World War battlefields and cemeteries on the Somme.
Frankie researched the story of George Edward Walker, a lance corporal of the 2nd Battalion Wiltshire Regiment, and wrote: "We laid a cross to show how proud we were of the soldiers, and I must admit it did bring a tear to my eye."
Editor Graham Carter says the four pages devoted to the Commonweal students' story were the most satisfying in the publication. "Swindon Heritage is an 80-page magazine and we have features written by a string of highly respected local historians, but I think Frankie's pages are everyone's favourites.
"Seeing young people care about their heritage is a real boost to all historians, and we are keen to hear from other local schools who want to get involved in researching and writing about their heritage."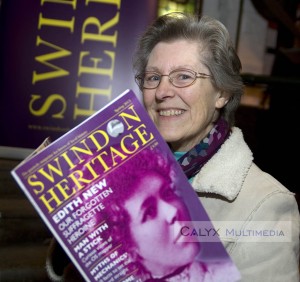 Swindon suffragette Edith New is the first edition's cover girl.
A former schoolteacher born in North Street, Edith played a prominent part in the Pankhurst-led Votes for Women campaign. But despite being the first suffragette to chain herself to railings as a means of protest, her story is little known in the town where she grew up.
Also featured in the first edition is an interview with Wilts and Berks Canal historian Jan Flanagan, whose brick collection has opened a window on Swindon's building history. Jan has identified 19 local brickworks that sprang up during the town's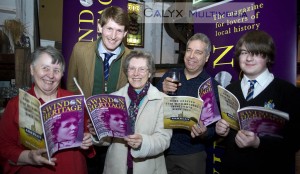 Victorian building boom but still couldn't keep up with demand, and she also has a collection of historic bricks with local connections, which is featured in issue one.
The future for this innovative publication looks good says Mark Sutton. "We have received huge support from so many people and local businesses, and Arkell's Brewery kindly agreed to host our launch. As Swindon's oldest surviving company and one that will celebrate 170 years of brewing this year, it's fitting that they should be the ones to launch a magazine celebrating our heritage."
Brewery founder John Arkell once sought his fortune in Canada before deciding home was really where his heart was – and you can read his story in the first edition of the magazine.
The accompanying Swindon Heritage website is due to go live as the magazine is revealed to the public, providing another resource for those interested in the town's fascinating story. Additional in-depth stories and yet more images will be accessible on web pages called Swindon Heritage/Extra will be exclusively available to subscribers to the printed magazine.
"There is a huge interest in local history, and Swindon has some hidden gems," said Mark. "We already have lots of material for our second edition and it just keeps coming in."
Right, a double page spread from Swindon Heritage written by Mark describing the contribution of men who went to war 98 years ago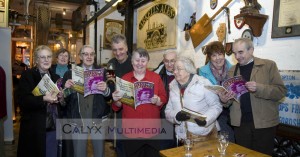 Each edition of Swindon Heritage costs £4.99, but there are significant savings by taking out an annual subscription for four magazines. This can be arranged online and, in time, both individual copies and subscriptions will be available through various other outlets in the town.
To generate supporter and subscriptions a series of open days and one-off events are also planned, when the magazine will be on sale and there will be a chance to chat to its creators. www.swindonheritage.co.uk is now live. Keep up with the editorial team on Twitter at @swindonheritage.
Copy: