Network Rail launch £45m project to upgrade the line between Swindon and Gloucester via Kemble and Stroud.
After the project is finished the new infrastructure will increase capacity allowing for the operation of four trains per hour in each direction.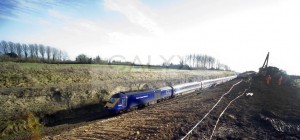 The planned work will include the reinstatement of the second line between Swindon and Kemble, upgrade to earthworks along the route to accommodate this new track and new signalling equipment.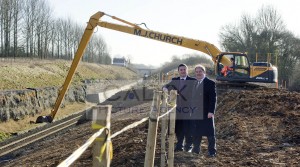 This capability will be essential during the planned electrification of the Great Western main line when Bristol Parkway and Severn Tunnel are closed and south Wales trains are diverted along this route over the future years.
Patrick Hallgate, Network Rail's Western route managing director said: "Initial work has already started and during these operations where possible the railway will remain open.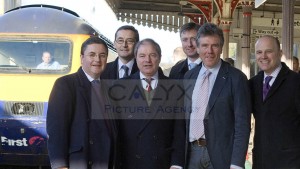 "The line of route between Swindon to Kemble was double track up until the late 1960s, when a decline in passenger demand led to the singling of the line. Over the intervening years passenger demand has grown significantly and this scheme will meet the demand forecast over the next 30 years.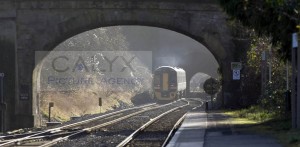 "The project has been programmed to open at Easter 2014 to coincide with a major signalling renewal – which will see the Swindon controls relocated to the Thames Valley signalling control centre in Didcot and this has allowed us to minimise the disruption to passengers."
Justin Tomlinson, MP for Swindon North, commented: "This is major infrastructure investment which will provide a big boost to Swindon's economy. I am delighted that the work is now properly getting underway."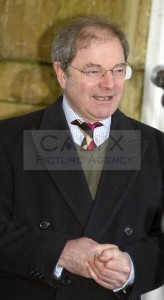 Robert Buckland MP, who joined Network Rail and First Great Western executives, to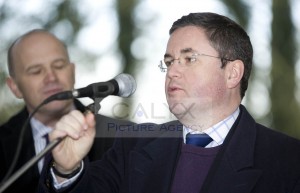 launch the upgrade said: "Justin and I lobbied hard to make sure this vital scheme went ahead. It's a £45m investment which will really pay dividends for residents and businesses."
Mark Hopwood First Great Western managing director, added: "We have been talking to our customers about these improvements for some time and we are grateful to them for their feedback and help in realising this project. This upgrade is vitally important to improve our customers' travel experiences for the future.
"Further improvements to the network infrastructure will pave the way for faster, more reliable services and makes the most of the Government's planned investment in electrification and new trains – whoever has the honour of running the franchise beyond 2014."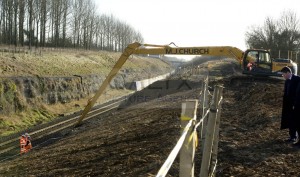 While the impact of the work will be minimised, some rail services will be affected during this project. From Monday 25 March 2013, the last train in each direction between Swindon and Gloucester/Cheltenham will be replaced by road transport on Monday to Thursday nights until Thursday 5 December.
From 11.55pm on Friday 9 August to 5pm on Monday 2 September 2013, Network Rail will close the line between Swindon and Kemble and rail services will be replaced by road transport between these two locations.
To allow Network Rail to carry out other upgrade work, at weekends during this period trains will be replaced by road transport between Gloucester and Swindon. Customers are advised to plan their journeys in advance.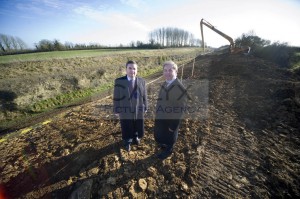 The works that have already started on site are part of the planned earthworks programme which are planned to complete prior to the commencement of track works. They will take place at Kemble North, Kemble South, Kemble Wick, Galton Way and Moredon. These works can be undertaken whilst the railway remains operational.
Other works that are part of the project will notably include additional signals between Kemble and Standish Junction, the upgrading of level crossings at Minety and Purton Collins Lane and a new footbridge in Stroud.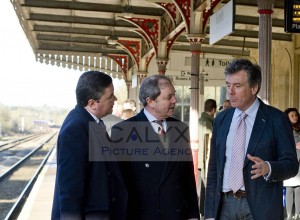 The programme of enhancement work on this route will conclude in Spring 2014 when there will be another week-long service alteration over the Easter period.
Passengers are advised to check their travel plans online at www.nationalrail.co.uk, or call First Great Western customer services on 08457 000125 or www.firstgreatwestern.co.uk
Copy: