Over 350 Santas took part in the sixth annual running of Swindon's original Santa Dash at Coate Water, to raise money for Prospect Hospice.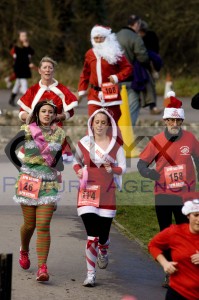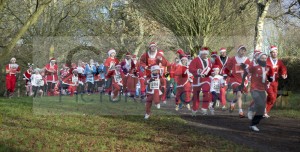 The event, organised by the North Wilts Hash House Harriers, attracted father, mother and junior Christmases of all ages for a bracing 2.5k and 5k run around the popular country park, and while most dressed in the traditional red suit and grey beard, some dressed as reindeers or festive gifts.
Since it was first launched five years ago, the event has grown, with this year would-be runners being unable to take part due to late registration.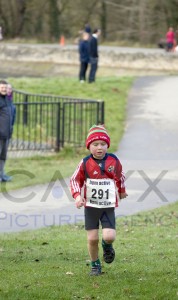 With the biggest ever turn out for the annual Prospect Hospice fundraiser, it's hoped that the £2,000 raised for the Wroughton-based charity will be surpassed this year.
Sheryl Crouch, head of fundraising at Prospect Hospice, said "It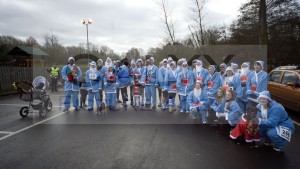 is a fantastic event and it is really great to see so much local support. "From the hospice's point of view, we are really thrilled that people are supporting it and raising money for us."
First across the line on the day was Tom Gillbard of Ash Brake, taking part in the Santa Dash for the first time this year, while 14-year-old Will Penfold of Old Town finished first in the 2.5k fun run. The First lady back was Sam Kelly.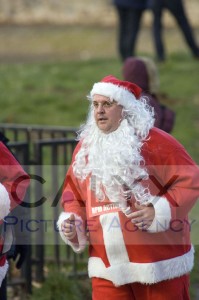 Sheryl Crouch added: "The thanks of everyone at Prospect Hospice go out to the Santas who gave up their time on a cold December Sunday to raise funds for their local Hospice."
Prospect Hospice hosts its first-ever 10k run on 17 February. Visit www.prospect-hospice.net/10k for more details.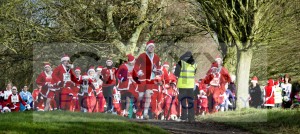 Copy Link Magazine: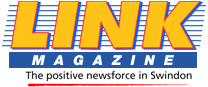 http://www.swindonlink.com/news/mass-santas-dash-for-prospect-hospice-swindon
Gallery: