The MPs for Swindon North and Swindon South cut the ribbon to mark the launch of a new shop that is open to the public at SEQOL Enterprise Works.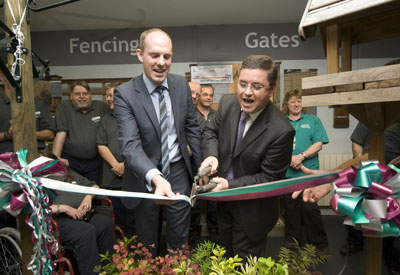 The Enterprise Works, which is owned by social enterprise SEQOL, trades commercially to provide real employment opportunities for people with a variety of disabilities.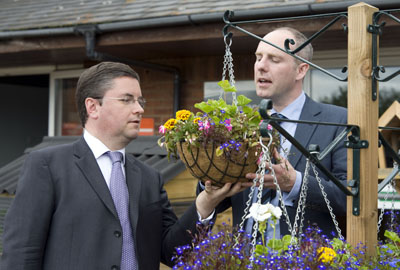 Members of the public and tradesmen will be able to buy a wide range of genuinely high quality garden and building products, including fencing, trellis, concrete posts, timber products, gates and aggregates at some of the lowest prices in the area.
Enterprise Works also produces signs, including MOT approved road signs for Wiltshire and Swindon Councils, bird tables with or without nesting boxes, and creates personalised wall clocks from hard copy photos or electronic images.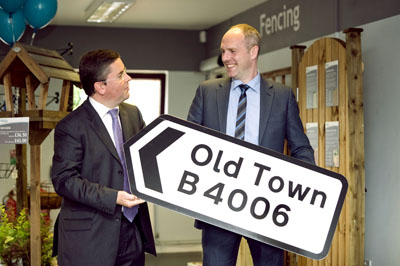 Justin Tomlinson MP said:
"I am really looking forward to seeing the new shop. Enterprise Works offers great value to Swindon shoppers, but it also presents its business customers with a genuinely unique opportunity to trade with a Social Enterprise – where any profit has to be re-invested for the benefit of the local community. It's one of the town's gems."
Robert Buckland MP said: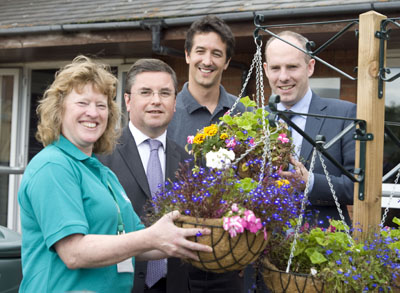 "I am already a great supporter of SEQOL, which owns Enterprise Works, and there's everything to like about this new shop. The prices are keen, the quality is excellent – and the profits are ploughed back into providing supported employment for people who might otherwise find it difficult to get a job."
This venture marks a genuine change in ethos in our society. We've tended to label people with disabilities as people we do things for or to. That's no longer good enough and SEQOL's ethos, that enables people with disabilities to take their right and proper place in society rather than shutting them off and forgetting about them is absolutely the right, modern, progressive approach.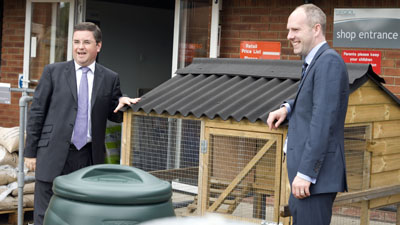 "This is so empowering – people with disabilities are just as much part of our society as everyone else and we're delighted to see this progressive path being taken by SEQOL Enterprise Works."
Enterprise Works manager Jeanette Grant said:
"We're delighted that our MPs, our mayor and other guests are supporting the launch of this shop which will be such an asset to Swindon – whether for builders and gardeners who want quality products at really competitive prices, or for our colleagues who, through Enterprise Works, are supported in employment to earn a decent living and enjoy the satisfaction of a job well done."
The Enterprise Work shop is open to the public from 7.45 to 16.30 Monday to Thursday, 7.24 to 16.00 on Fridays, and from 8.30 to 12.30 on Saturdays. There is free parking on site.
See Swindon Link: http://www.swindonlink.com/news/new-swindon-store-offers-quality-garden-products