Pinehurst scrumpy brewed by Swindon cider entrepreneur
A couple of years ago cider entrepreneur Nick Howard began collecting and pressing apples in the living room of his Pinehurst home – a former council House on one of Swindon's 1950'ies council estates – and has seen production soar to over 6000 litres accompanied by positive comments and awards.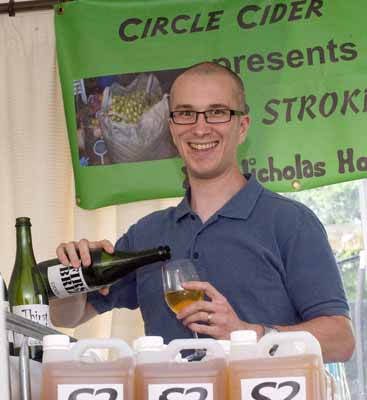 Explaining how his cider business blossomed, Nick said: "Last year I made about 200 litres, but this year I've done about 6,000, using over 100 varieties of apples collected from trees in people's gardens and from small-scale orchards that aren't large enough to sustain the big producers."
For a capital investment of about £6,000, half of which he has already recouped in sales, Nick has set up a press, apple mill, pasteuriser and bottling equipment in his house, where he produces sweet, medium and dry cider recipes.
"I made most of my sales at the Bath and West Show where I and a couple of mates did a hog roast. Now I'm looking at selling to pubs, at markets and events," he said.
Cider connoisseurs have described Nick's brew as being quite different to the West Country style, in that it is lighter, with a more delicate taste.
"A few non-cider drinkers bought some at a show recently and it felt good to be offering something slightly different and not following the crowd," he added. "You could say it has a more Swindonian flavour to it."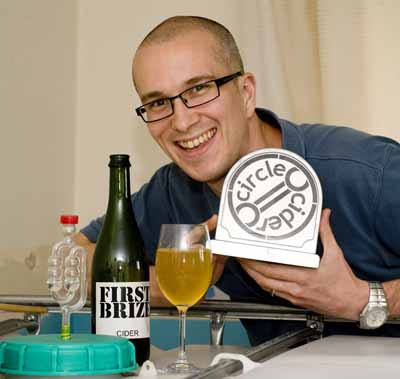 Pinehurst Circle, a few meters from Nicks house, is a well known landmark from both ground level and in the air, and Nick has named the cider after it. The graphic logo of the circle is reminiscent of the famous Wiltshire crop circles.
Nick is keen to hear from anyone who has an apple tree or two and who regularly watches the apples fall and rot away. He said: "I'd be delighted to come and take apples off people's hands in return for a bottle of the next vintage."
Contact him about apples to spare, or if you are interested in stocking Circle Cider in your pub or bar: circlecider@gmail.com
• Circle Cider channel on YouTube
• Twitter: @CircleCider
Copy: Juliet Platt