Swindon's changing skyline.
A major blot on the Swindon skyline is being erased as demolition of the Swindon College building starts on the 2 main blocks.
The town centre site is being redeveloped by Ashfield Land, who acquired the site in 2006 after the Swindon College moved to its North Star complex. The £50 million development will contain a six screen cinema, eight restaurants and a supermarket.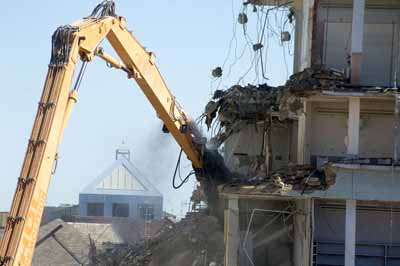 The 60's building has been seen as an eyesore in the town center for many years and its demolition will be celebrated throughout the town.
The College site development is part of a half billion pound development of the town's central areas.