It's Aladdin Oh yes it is.
Swindon's Wyvern Theatre launched it's Panto at the Ho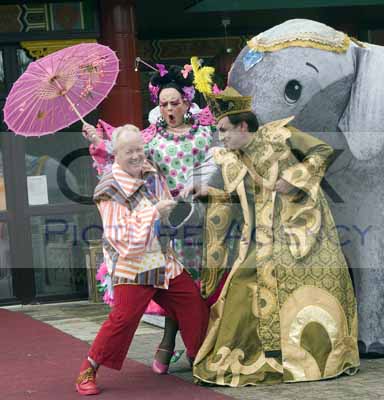 ngxin Buffet Restaurant Peatmoor.
 In full costume Keith Chegwin as Wishee Washee, Nick Barclay as the Emperor and Ian Mowat as Widow Twankee met the panto elephant.
Copy below from Link Magazine
http://www.swindonlink.com/news/wyverns-aladdin-panto-to-be-all-we-could-wish-for
Keith Chegwin returns to the Swindon stage as Aladdin's brother Wishee Washy, one year after his sell-out performance as Buttons in Cinderella.
Expressing his delight at the prospect of appearing at the Wyvern once again, Cheggers said: "We got such a lovely reaction last year. People here are very generous and friendly. It's clear you come out for a good time and it's bizarre that you don't need any warming up!"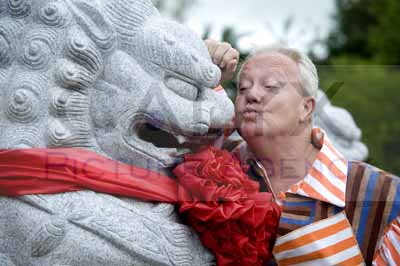 This year theatre-goers can expect a very special Christmas performance, complete with a big elephant, magic carpet and more pyrotechnics than ever.
But Cheggers is keen to point out that it's a very safe panto. He said: "We're sticking to the story and there won't be anything naughty. You can bring your Gran and she'll enjoy the silly humour as much as the kids."
The script is brand new, and promises to be fast-moving with lots of gags, a lot of topicality and a good deal of improvisation.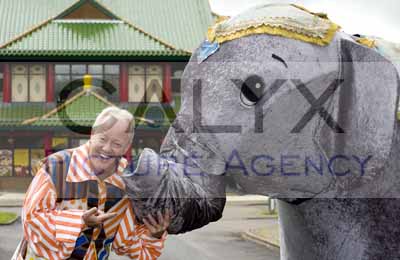 The show also features an outrageous Widow Twanky, actor Ian Mowat, who on the day of the launch had to ask the receptionist at his hotel to help him into his costume. "Then with my wig on I could hardly fit in the taxi to get me here!" he said.
Aladdin runs at the Wyvern from Saturday 8 December 2012 to Sunday 6 January 2013.
Book online at  www.wyverntheatre.org.uk or phone the box office on 01793 524481.