I was hunting down some negatives for the next feature in the Swindon Heritage Magazine when I came across a sheet marked Katherine Thomas on DMJ. and scribbled was the add "American music star returns home".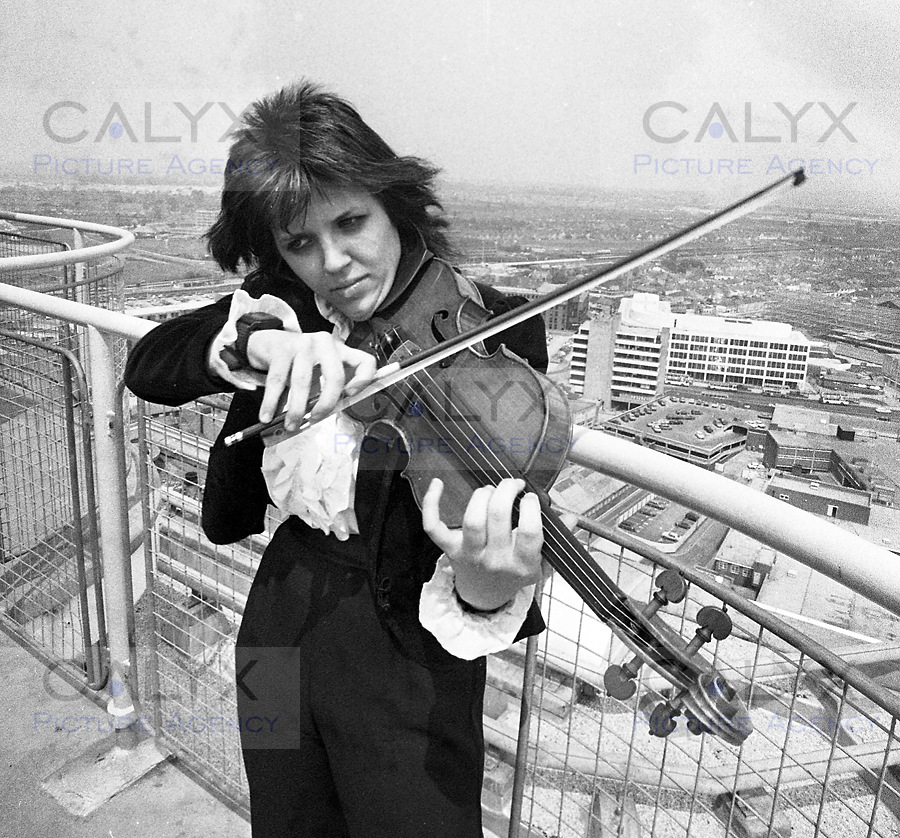 With a bit of help from Darrel Moody at the Central Library Local Studies department we uncovered an article by Justin Davenport in the Swindon Evening Advertiser which through some light on the story, and confirmed Kat was indeed from Swindon.
Yes indeed we can add the Katherine Thomas aka Great Kat to the list of Swindon icons which include. Diana Dors, Rick Davies, Gilbert O'Sullivan, Jahméne Douglas, Billy Piper, Melinda Messenger, Andy Partridge and XTC, Jamie Cullum, and Justin Hayward, who, in a very roundabout way connected to her music.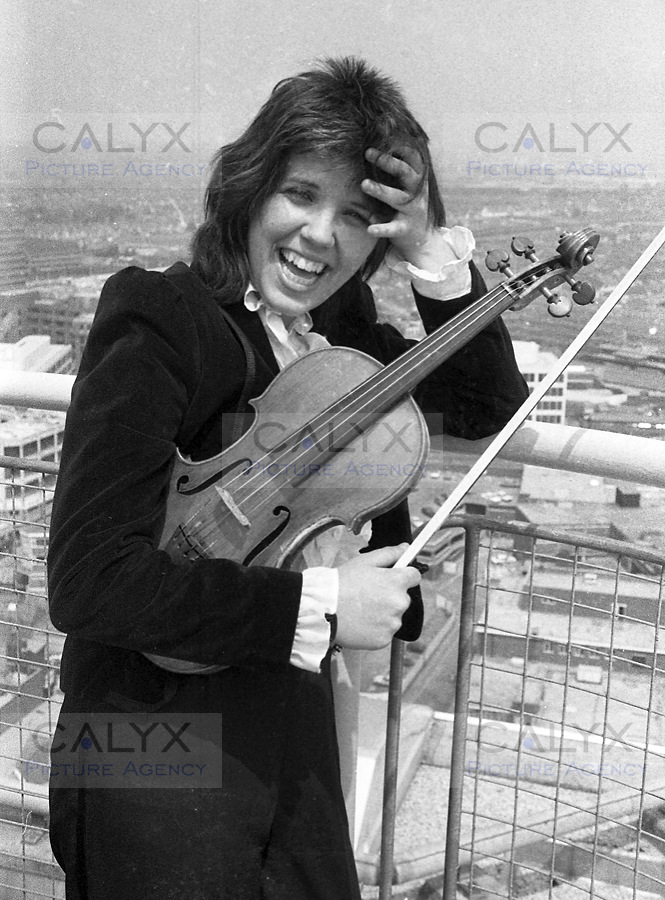 How: Timothy Leary, cultural icon collaborated with The Great Kat Violin Virtuoso on the rock song "Right Brain Lover". The Moody Blues In Search of the Lost Chord included "Legend of a Mind", a song written by Ray Thomas in tribute to Timothy Leary which encompassed a flute solo performed by Thomas, is a popular number now performed by Justin when on tour.
The Evening Advertiser article:
Festival's high note
Katherine Thomas, Town Hall
Studios, Swindon.
AMERICAN violinist Katherine Thomas flew to
Britain to perform in Swindon – and delighted
those who turned up to see her. The Swindon born virtuoso made the two-day round trip especially to play in the Thamesdown-Hambro festival and declared afterwards: "It was worth it.
But fewer than 60 people turned up at the Town Hall Studios for what turned out to be a dazzling display in the skills of the violin.
Katherine, 23 wearing a now famous black tuxedo – she shocked New York concert-goers similarly dressed – captivated the audience with Beethoven's Kreutzer Sonata.
Perfectly accompanied by pianist Maureen WaIlis she went on to perform a moody jazz piece especially composed for her by American comedian and composer, Steve Allen.
Prowling the stage, more in the style of rock star than classical maestro, she delighted the audience with a stunning display of technique and skill.
The encore proved to be the high note of the, evening with an aggressive and dazzling version of the gypsy piece Cazardas. .
Katherine, who was born in Swindon when her father was stationed at a nearby air base, flew home today courtesy of festival organisers.
And her verdict ,on Swindon: "It's a refreshing change from. New York. I enjoyed playing here and I'd love to visit again.
JUSTIN DAVENPORT Evening Advertiser
Kat, please come back.
Gallery of the archive images: