As I sort through my archive little gems appear, pictures that throw up memories.
Danny la Rue visited Swindon on 23rd June 1984, yes 30 years ago, to perform a one man show.
During the time at the theatre he named a dressing room after himself.
The images were taken on 35mm black and white film and one has been enlarged to wall size in the 'pod' of the Wyvern `theatre in Swindon.
The following is the press release from the Wyvern Theatre.
Copy from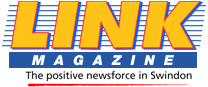 From Friday 25 to Monday 28 July, one of Danny La Rue's most extravagant costumes will be on display at the Wyvern Theatre.
The exhibition piece will be displayed in the theatre's accessible entrance, where a photograph of Danny La Rue at the Wyvern Theatre taken just over 30 years ago by Richard Wintle of Calyx Picture Agency is now on permanent display.
The picture shows Danny La Rue unveiling the Danny La Rue Dressing Room, named in his honour following two sell-out performances at the venue in June 1984.
Danny would have been 87 this year and last put on a show at the Wyvern in 2000, nine years before he died aged 81. During a long performing career stretching back to the early 1950s he was Britain's top female impersonator, famed for extraordinary costumes and his stage impersonations of stars like Marlene Dietrich Elizabeth Taylor and Judy Garland, as well as Margaret Thatcher.
He referred to himself as a 'comic in a frock' and also appeared in film, on TV and was a regular performer in pantomime.
"I hope as many people as possible can join us for this theatrical treat," said Theatre Director, Derek Aldridge. "I am delighted that, once again, the Wyvern Theatre is creating new and exciting events alongside our popular stage productions."
The costume will be on display for general public to view at no cost. This offering is one of many that have recently been provided by Swindon's Wyvern Theatre, including the Family Fun Day in November 2013 and the Defence Academy Military Wives Choir's performance on the bandstand earlier in July this year.
The dazzling Danny La Rue dress will be on display in the Wyvern Theatre foyer on Friday 25, Saturday 26 and Monday 28 July from 10am to 6pm.
Gallery: