Flying through the air is not new to Malmesbury Abbey, as it was the site of an early attempt at human flight when, during the early 11th century, the monk Eilmer of Malmesbury attached wings to his body and flew from a tower of the Abbey which itself dates back to 700 AD.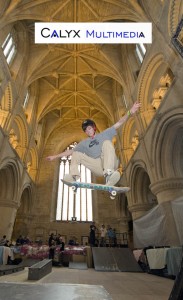 Eilmer flew over 200 yards (200 m) before landing, breaking both legs. He later remarked that the only reason he did not fly further was the lack of a tail on his glider.
Today less intrepid flyers in the guise of Skateboarders dressed in jeans, hoodies and wearing protective gear fly through the air where the pews were attacking a quarter pipe on boards and scooters under the magnificent vaulted roof.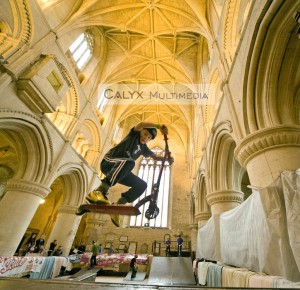 The vicar of Malmesbury Rev. Neill Archer says, "Is the Church and skateboarding compatible? We think young people and the church are compatible and young people's culture and the church are compatible. The skatepark says to a younger generation – you are welcome, this is your Abbey, this is your church. Yes, I do believe we are breaking down barriers.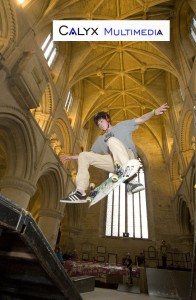 He continues, "If one of the boys had a clarinet in his hand and played in the church that is seen as acceptable in the eyes of everybody so why not see the skills of the skateboarders in the same light. It's their skills that are on show in the church."
Calyx Pictures was there to see the three day event open to the Christian Skateboarders and members of the public.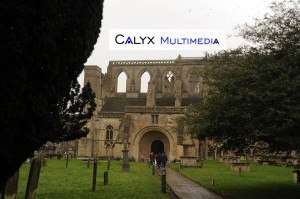 SPONSOR A GALLERY OR PAGE: contact richard@calyxpix.com.
Gallery – Pictures Richard Wintle: