Handsome hero Richard Ede and the devastatingly-beautiful Charlotte Peters, from the cast of The 39 Steps, made a spiffing trip to Swindon's Steam Museum on 29 January.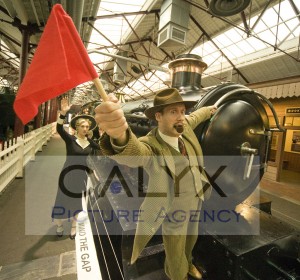 The pair, who are due to perform at the Wyvern Theatre from Monday 4 February to Saturday 9 February, are no strangers to steam trains.
In the show Hannay finds himself chased by the police on board a train to Scotland as he attempts to save his name, his King, his Country and preventing top-secret information from leaving the country.
The 39 Steps has played all over the world in countries including Australia, Denmark, France, Germany, Greece, Italy, Japan, Korea, Poland, Spain, South Africa, South America and Turkey. The production has also run on Broadway and toured North America.
Follow our handsome hero Richard Hannay in this blissfully funny comedy thriller featuring four fearless actors playing 139 roles in 100 minutes of fast-paced fun. Complete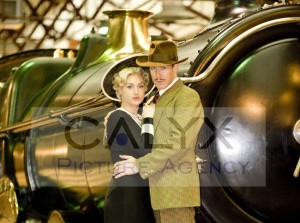 with stiff upper lip, British gung-ho and devastatingly beautiful women, The 39 Steps is a must see!
The 39 Steps is based on John Buchan's 1914 spy thriller and adapted for the stage by Patrick Barlow (Desmond Oliver Dingle/The National Theatre of Brent).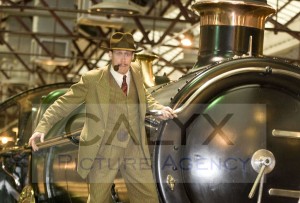 This production is directed by Maria Aitken, with design by Peter McKintosh, lighting by Ian Scott, sound by Mic Pool and movement by Toby Sedgwick. It is presented by Edward Snape for Fiery Angel and Tricycle London Productions with the West Yorkshire Playhouse.
Since October Swindon Library Service has been giving away copies of the book in a project with the Wyvern Theatre to encourage people to read a rip roaring book and then see a riotous stage production.
Actors Richard Ede and Charlotte Peters are looking forward to their week in Swindon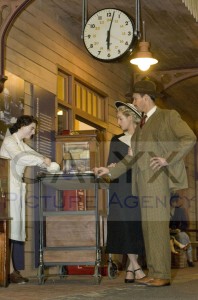 starting on Monday 4 February. Richard said coming to a town famous for its railway added a particular eloquence to the 39 Steps story. "Railways feature strongly in the book, film and stage production so Swindon has the best props to help us promote the show so far.
39 steps in Swindon"It's a really great show, though I have the easy part, swanning around the stage in my tweed suit, smoking a pipe and looking suave. Backstage, there is total mayhem as my three colleagues are dashing about changing costumes and rushing around as different characters and speaking with different accents. They're incredible.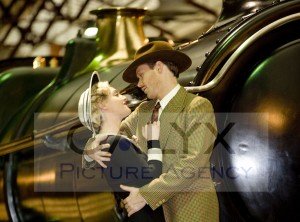 Charlotte, who plays three different women on stage – sometimes in the same sentence – added: "There is a huge energy and fantastic theatricality in this production. Everybody who comes will have a fantastic time."
The 39 Steps has won many awards including an Olivier and Whatonstage.com for Best Comedy, two Tony Awards for Best Lighting and Best Sound Design, two Drama Desk Awards for Unique Theatrical Experience and Outstanding Lighting and the Molière award for Best Comedy.
The 39 Steps is in Swindon from Monday 4 to Saturday 9 February 2013. Book tickets today at wyverntheatre.org.uk or by calling the ticket office on 01793 524 481.
Copy: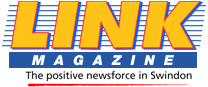 Gallery: