People encouraged to help nurture Swindon's Diamond Wood
Plans to create a 60-acre broadleaf woodland to mark the Queen's Diamond Jubilee are being put before the public over the coming weeks.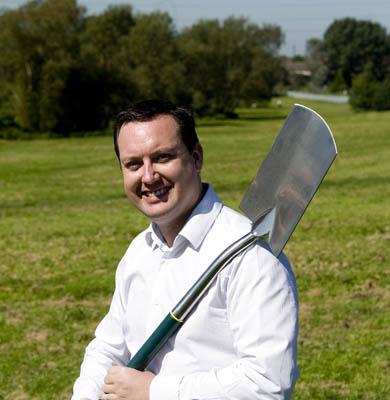 The woodland, which will see more than 30,000 trees planted behind Nova Hreod College, will connect Shaw Forest Park with Mouldon Hill Country Park and Purton Woods, creating the borough's largest continuous woodland of more than 100 hectares.
It will include a mix of open spaces to retain views and complement existing wildlife habitats, while also providing good access to the public. Almost half of the area earmarked for the woodland will remain as open space and will not involve any planting on sensitive wildlife sites. It will also be directly accessible from the Old Town Railway path.
The aim is to plant the trees this winter and members of the public and local schools will be encouraged to take part in a number of planting sessions in the coming months. The broadleaf trees will be aged between two and three years at the time of planting and will be those that already grow naturally in the area including oak, ash, hazel, and alder.
The project is being led by the Great Western Community Forest, Swindon Borough Council and the Woodland Trust and will be one of 60 'diamond woods' being created across the country to mark the Diamond Jubilee.
Through its Jubilee Woods project, the Woodland Trust aims to plant six million native trees across the UK, providing a lasting, living legacy to celebrate Queen Elizabeth's reign. Three million have already been planted, and the new Diamond Wood at Swindon will form part of this lasting tribute to mark the historic occasion.
Cllr Dale Heenan, Swindon Borough Council's Cabinet Member for Strategic Planning and Sustainability, said: "I am really pleased we are creating this Diamond Wood to connect Shaw Forest Park with Mouldon Hill Country Park and Purton Woods.
"The Diamond Wood will create Swindon's largest continuous woodland of more than 100 hectares. The area is already known to be rich in wildlife thanks to the River Ray and its meadows, and by creating a mix of open space to retain views, complementing existing wildlife habitats, providing good access for the public and planting new trees, this project will turn unused, derelict and former landfill land into a beautiful amenity which will benefit the whole borough and be a lasting legacy to celebrate the Queen's 60-year reign.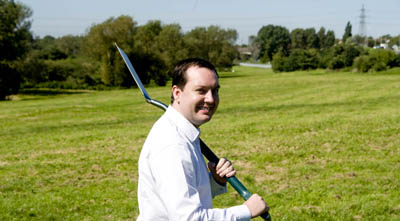 "Open space and this kind of woodland environment is hugely important to local residents and I am determined that this Diamond Wood has real community involvement from the start. We want as many people as possible to play a part in this lasting legacy for Swindon."
Georgina McLeod, head of Jubilee Woods at the Woodland Trust, said: "We are absolutely delighted Swindon Borough Council has chosen to create a prestigious Diamond Wood.
"In just 10 years the trees will be taller than the average person and wonderful for wildlife. We very much hope that this inspires other landowners and communities to join us in paying a very special tribute to The Queen, while at the same time creating something living and lasting to hand on to future generations."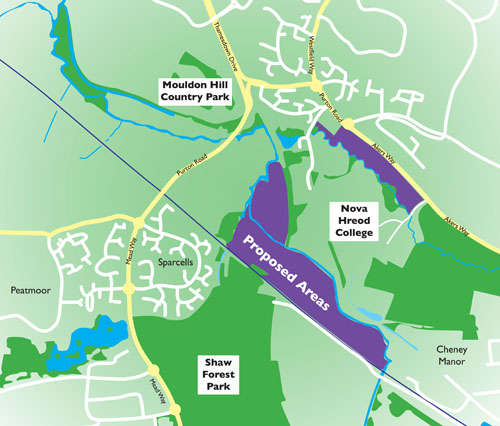 Members of the public are being invited to find out more about the plans at some forthcoming locality meetings later this month.
There will be sessions on the new woodland at the West Locality meeting on Monday (10 September) at the Link Centre library starting at 7pm. The North Locality meeting on the same day will also explain how the project will take shape and will also take place at 7pm, but in North Swindon library at the Orbital Retail Park.
The North Central Locality will be displaying details of the new woodland at its meeting on Tuesday, 18 September at St Barnabas Church, Gorse Hill. The meeting starts at 7pm.
Alternatively, people can also call in at the West Locality's coffee mornings every Thursday between 12pm and 1.30pn at Starbucks at the De Vere in Shaw Ridge or at the Link Centre library on Fridays between 10am and 12pm.
Further information about tree planting and other activities will be advertised at a later date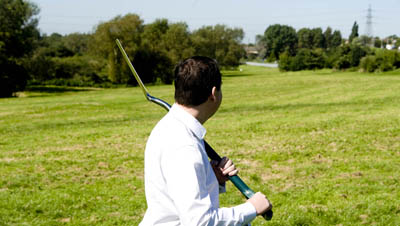 If you would like to find out more about the project itself please contact Jonathan Wilshaw, Community Forest Officer, preferably by email on jubileewoods@swindon.gov.uk or by phone on 01793 466322.