A light plane crashed at The Cotswold Airport at Kemble. The plane, a North American Bronco we believe was shown at RIAT over the weekend.
Statement below.
At 14:52 Gloucestershire Fire & Rescue Service were called to a small plane crash of a North American Bronco at Kemble airfield .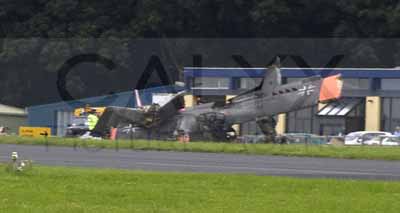 One Appliance from Cirencester and one appliance from Tetbury with a total of 11 Firefighters were sent to the incident who assisted in medical care and making the scene safe using a foam blanket to deal with fuel leaks from the plane
Ambulance H.A.R.T teams who were passing the Airport at the time of the initial impact & Both the Airport Fire Service were on the scene quickly and assisted in providing medical Care to the pilot who was released before the arrival of the service and has been conveyed to hospital by county air ambulance .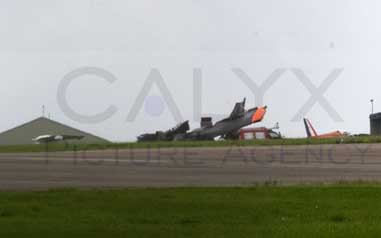 SC Parker stated that all services worked extremely well together in assisting to getting the casualty to hospital swiftly.